BILL GATES FOUNDATION URGES NORTHERN RULERS TO FIGHT POLIO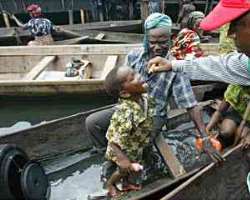 The Bill and Melinda Gates Foundation on Monday in Abuja , called on traditional rulers in the northern part of the country to join hands in the fight against polio.
The NGO made the call at the meeting of Northern Traditional Rulers organised by the National Primary Health Care Development Agency .
Represented by Mr Michael Galway, the BMGF said that the involvement of the traditional rulers was a special one.
"To encourage the need for immunisation and reduce the incidence of child mortality and polio in Nigeria, you must play a major role amongst your people,'' Galway told them.
According to News Agency of Nigeria, the NPHCDA chairman and Emir of Shonga, Dr Haliru Yahaya, said the BMGF had been collaborating with the Agency on the need to stop the spread of polio in the Northern part of the country.
He said polio cases had crashed down in Nigeria and the agency would do everything within its power to maintain the success it had recorded.
" The structures here in Nigeria are quite good particularly in the North. Therefore, we are confident that things would work out well for us with the involvement of the traditional rulers,'' he said.
The Executive Director of NPHCDA, Dr Muhammad Pate disclosed that traditional rulers had played major roles in sensitising their subjects on the need to get immunised against the six child killer diseases.