Diamond Bank, Geometric, Others sign N15bn power deal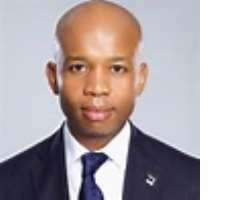 The Aba Integrated Power Project (Aba IPP), scheduled for commissioning in November, has entered into a new Transaction Implementation Agreement with its sponsors and creditors pursuant to which Afrigem Integrated Utilities Limited becomes a core investor in the power project.
Afrigem, a West African focused development and investment company with a 720mw pipeline of energy solutions project in the region, is expected to inject N15 billion into the project, making Geometric Power one of the most capitalised private sector driven power companies in the sub-region.
A statement explained that the agreement signing ceremony which was hosted by Diamond Bank Plc, provides Afrigem the milestones for the restructuring of the existing debt stock of Geometric Power's project companies, recapitalisation and also, the restructuring of the company. These, it explained, were expected to help fast-track the inauguration of the plant.
'Geometric Power led the sponsors of Aba IPP while the creditors include Diamond Bank Plc, Asset Management Corporation of Nigeria (AMCON) and Stanbic IBTC Bank Plc. In its 3-year growth plan, the Sponsors and Afrigem expect to increase the plant capacity from 141MW to 341MW by 2018,' it stated.
According to the parties, the capital restructuring agreement will also ensure that the project companies: Geometric Power Aba Limited and APL Electric Limited have the required capital to deliver reliable power. It will also bring on board the expertise of Afrigem's team in the operations and management of the Aba IPP while the new capital will be applied towards the commissioning of the project and part payment to creditors with enough left to run the company.
Chairman of Geometric Power Limited, Professor Bart Nnaji, led the signing on behalf of the project sponsors while the Vice Chairman of Afrigem, Mallam Samaila Zubairu, led the signing on behalf of Afrigem Integrated Utilities Limited at the ceremony attended by energy consultants, top bank executives and representatives of the various professional parties.
Speaking at the event, Deputy Managing Director and Chief Risk Officer of Diamond Bank Plc, Caroline Anyanwu, stated that the new agreement signalled a huge economic leap in the generation and distribution of electricity energy in Nigeria.
According to her, Diamond Bank was very passionate about the project because of the economic ripple effect that uninterrupted electricity power supply would bring to the numerous Micro, Small and Medium Enterprises (MSMEs) operators in Abia State and the country generally.
She added: 'I believe that the immense benefits that this new implementation agreement will bring will make Nigeria a better place especially as it will help boost economic production when the power plant starts generating power soon. We commend Geometric Power, StanbicIBTC and others that have made this to work today. We also commend AMCON for helping to bear the burden when it was very heavy for us; but the coming of Afrigem into this integrated project is a good one for all of us and for Nigeria.' - Thisday.