PDP has recovered from electoral defeat — Olisa Metu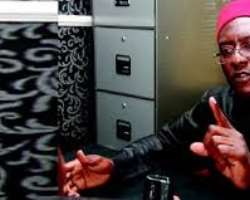 The Peoples Democratic Party has said it had recovered from the shock it suffered following the  electoral defeat it had during the 2015 general elections..
The PDP, in a statement by its National Publicity Secretary, Mr. Olisa Metuh, in Abuja on Saturday said Mimiko, as a seasoned administrator and a highly organised person, was equipped for his new role as the chairman of the forum.
Metuh hailed the process that led to Mimiko's emergence, saying the development reflects the unity and sense of purpose within its fold, especially at this rebuilding time.
He also commended the governors for their continued commitment towards the party 'as it reengineers and repositions to regain power in 2019.'
Metuh added that the recent political events in the country had continued to vindicate the PDP as 'the only true national platform committed to the national interest, where all citizens as equal partners are free to hold opinion and aspire to any position, no matter how high, without regard to creed, class or ethnic considerations and in which no individual or group of individuals can claim ownership or attempt to appropriate control.'
Stating that the PDP 'has since overcome the setback of the last general elections,' the spokesperson for the opposition party said as a party founded on the principles of freedom, equality, justice and national unity, the PDP's spirit 'is still alive and stronger, now more than ever before, in the minds of most Nigerians and families in all the nooks and crannies of the country.'
He, therefore, charged its members in all the wards, local government and states of the federation to close ranks, double their efforts and continue to work with their leaders at all levels to ensure that the PDP comes out stronger to regain power at the center and in its traditional states come 2019.