DAREY HEADS FOR KENYA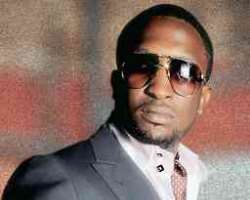 R'n'B singer, Darey Art Alade, left Lagos for Kenya yesterday, to perform at a special edition of Naija Nite as well as an exclusive VIP album listening party for his last album, Un.DAREY.Ted.
The singer told e-Punch he's 'excited' about returning to Kenya, less than a year after attending the MTV Africa Music Awards there.
'We'll do the album listening gig on Friday (today), then deliver our set at the Naija Nite tomorrow (Saturday).'
Stand-up comedian, Basketmouth, is also expected to perform at the Saturday event.
Organised by the Taurus Group, the Naija Nite is a regular event in Nairobi, Kenya, with past performers including Sasha, General Pype and Bracket.