Jonathan approves Enugu Free Trade Zone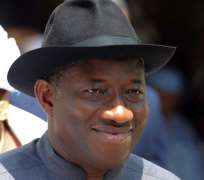 President Goodluck Jonathan has given the final approval for the establishment of Enugu Free Trade Zone.
Governor Sullivan Chime of Enugu State, who disclosed this during the commissioning ceremony of Sunrise Flour Mlls Enugu, weekend, said the President was expected to commission the project on May 21, 2015 in Enugu.
He noted that the project, when fully operational, would go a long way in alleviating poverty and enhancing the economy of the state and that of its residents.
The governor, who was represented by the State Commissioner for Commerce and Industry, Dr. Jude Akubuilo, stated that the Sunrise Flour Mills which ceased production more than two decades ago, was reactivated in partnership with a Vietnamese concern, DAO VTV International Trading and Investment Company LTD.
He described the development as a pleasant outcome of his administration's initiatives towards enhancing production and the creation of employment opportunities for the people .
The governor assured that the government would continue to maintain a conducive atmosphere for both local and foreign investors to thrive.
Earlier in her remarks, Chief Executive Officer of Dao -VTV   Huyen Tuyet Phuonh, commended the state government for its commitment to the reactivation of the company, assuring that it would produce products that would meet international standards.
She noted that the company would not only ensure employment opportunities to youths in the state, but also provide qualitative training for its staff and distributors while boosting the economy of the state.