KWARA COMMENCES DISBURSEMENT OF N1BN CBN AGRIC FUND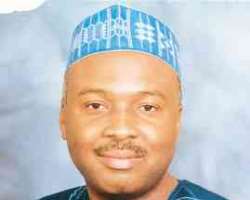 The Kwara State Government on Wednesday began the disbursement of the state's share of the Central Bank of Nigeria's N40bn funds meant for agriculture in the country.
In an interactive session with the Kwara State Farmers Association in Ilorin, the Commissioner for Agriculture and Natural Resources, Prof. Yisa Gana, said that the Federal Government had released the funds through designated banks for distribution to farmers in the state.
While intimating them of the conditionality for accessing the loan, the commissioner explained that all beneficiaries must have a farm, which was verifiable and/or must be involved in agricultural products processing.
Gana added that though the state government had already acted as a guarantor for the N1bn loan, Kwara farmers would pay back the loan in two cropping seasons (two years) and must make an immediate deposit of between 20 and 40 per cent.
He said that all farmers accessing the loan must have practised farming for six years and must get an attestation from the traditional rulers in their domains.
On the high interest rate, which the farmers had earlier complained about, Gana noted that the Federal Government had pegged it at nine per cent, but explained that the state was still negotiating with the disbursing banks for a downward review.
In his comments, the governor who was represented by his Deputy, Mr Joel Ogundeji, cautioned that Nigeria could not continue to depend on revenue from oil.
He maintained that the volatility of oil prices at the international market and the need to diversify the economy prompted the state to access the agric loan.
Saraki advised the farmers to immediately begin the process of taking advantage of the Federal Government's action, noting that of the N1bn borrowed by the state, only N250m had been accessed by the farmers.
The farmers had earlier asked for a downward review of the initial deposit from between 20 and 40 per cent to between 5-10percent and the deletion of the condition that they must get an attestation from traditional rulers.
They had also noted that the two-year repayment period was too short for cash crop farmers and should be increased from between three to five years.