AASU Team To Observe Sudan's 2015 Elections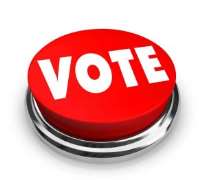 A seven-man observer team of the All Africa Students' Union (AASU) will be in Sudan to monitor the presidential and legislative elections of that country slated to take place from 15th to 18th April 2015.
The team, led by the Secretary General Awaah Fred, includes the Deputy Secretary General- Richmond O. Neufville, Edem Amou- Secretary for Finance, Rogers Sengoga- Secretary for Press and Information, Isaac Semanyi- Vice-President for eastern African region, Tsaone Mokwatso-Executive Committee member representing southern Africa region and Tonderai Chinaware- President of Zimbabwe Congress of Students' Union (ZiCoSU)
The team shall arrive in Sudan on the 9th of April 2015 in order to be able to assess the level of preparation and the readiness of the Electoral Commission to organize free and fair elections.
While in Sudan the delegation shall interact with students to evaluate their general conditions of study and exchange ideas on how to further strengthen African student movement.
AWAAH FRED
(Secretary General)
[email protected]/+233 (0)243101626