Love In A WRONG Place—Part 2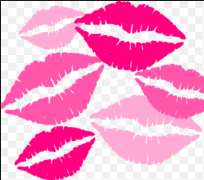 (Here is the link to Part 1 http://www.thenigerianvoice.com/news/174687/1/love-in-a-wrong-place-1.html)
Special thanks to everyone who read Love in a wrong place part 1 and with a sincere confession, your comments were on point. You are all BIG! Here is the concluding part. It might be a bit long, but it will worth the time.
I started by saying "Hi and it's a pleasure reaching you through this platform. I have made up my mind to be explicitly expressive, fair, firm and frank. I hope you are going to take this counsel with a good and godly heart.
Before rolling the dice, I want to thank you for 3 reasons:
1. Courage to share personal issues with a 'partial-stranger'.
2. The wisdom you exhume to carry your emotions up to this stage without messing things up.
3. Readiness and sincerity to tune yourself to the acts of wisdom in claiming your right to friendship.
I appreciate you for these reasons. Once more, kudos.
To start with, one of the greatest steps to stability in life is to say NO when it is conditionally difficult.
You did well by breaking from what would have broken you sometimes in the future-future! I said this because your so called friend was searching for 'any available' and 'next available' love (it might be hard to swallow)!
But sincerely, I find it a bit difficult to join the 'contents' of your question with the truths and realities of and in your heart.
You said: "I'm in LOVE with him, but I can't MARRY him; I just need the FRIENDSHIP"!
Yes. You mean the friendship is needed, but not the love! You are just joking. To the guy, no love no friendship. Just like saying 'the blessing is also the birthright', ask Esau.
It is very possible to sometimes love someone you cannot marry; Love is a MIRACLE, no one can explain it.
In my opinion, you said a NO for no sound reason. I guess you would have said a YES for the same reason. Dear, do you really know what you want? If you do, can you recognize it at its visit?
Jealousy directed your mind to love at the wrong place. The problem I think is sincere Ignorance and full innocence. You allowed love to hide in your emotions, instead of God's Will.
I hope this REMINDER will help: Love is a sacred commandment that deserves a serious commitment, while friendship is a CHOICE and not by FORCE.
Your friendship with the guy was a product of choice not FORCE. But one mistake you made was that you built 'too-much-emotion' into your choice of friendship with the guy in question! It brought a kind of weakness and it's now difficult to let-go (sorry if I'm a bit harsh).
You've made a decision in the direction of your weakness and everything about you now is 'winning him' back. You need to face this reality; he has gone and let him be gone and be YOU.
Also, I think the problem here is 'reciprocity', i.e, you want him, but it seems you no longer have a place in his schedule (your friend does)!
The question is 'Does he also needs the friendship?'
Dear, he's made his choice; the ball is now in your court. Are you ready to play and win new trophies? Everything in life is subject to change except God! He has left you for greener pasture, but you have God the owner of all things. Whoever is in-charge of your emotions will control your life. Let God be. He's always willing and ever ready.
Dear, God is inviting you into a groove of destiny, no man can take your joy and.dictate your mood. Dont forget, you are God's last born, so He cares (1Peter 5.7).
The following are pointers to your needed change:
~ Get yourself back and possess your mind
~ Maintain your integrity and re-channel your emotion into the right place
~ Rebrand yourself and Receive strength to stand
~ Act as if it doesn't matter, even if it does
~ Let go finally and
~ Never forget the 1st 5.
Dear, I will continue from here; when you ask me to.
Lots of love. . ."

Isawumi Abiola
April 2015
Disclaimer:

"The views/contents expressed in this article are the sole responsibility of

Isawumi Abiola

and do not necessarily reflect those of The Nigerian Voice. The Nigerian Voice will not be responsible or liable for any inaccurate or incorrect statements contained in this article."