NAUS Congratulates Gen. Muhammadu Buhari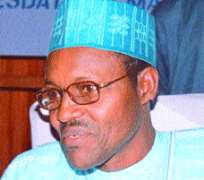 The National Association of University Students' (NAUS) congratulates the newly President elect, General Muhammadu Buhari for his victory and triumph over all the contestant of the number one seat of our dear country.
The university students body heartly express concern and excitement over the conduct of the Independent National Electoral Commission (INEC), their commitment, dedication, courage and endurance in the discharge of this painstaking national responsibility.
The association praised and commended President Goodluck Jonathan for accepting the defeat and congratulating his rival even before the official announcement of the electoral body and by fulfilment of his commitment in ensuring free, fair and credible polls in peaceful atmosphere.
NAUS commended all the Students' and teeming Nigerians for their peaceful conduct and attitude before, during and after the election.
Congratulations once again General Muhammad Buhari.
Long Live NAUS
Long Live Nigerian Students
Long Live Federal Republic of Nigeria
Yours in students' solidarity
Comr. Jonathan O. Adekunle
National President
Comr. Kamilu Umar Boyi
National Publicity Secretary