Aasu Congratulates Muhammad Buhari And The People Of Nigeria For 2015 Peaceful Elections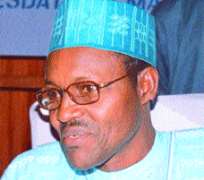 The much awaited Nigeria's 2015 elections have come and pass. Many people were fearful of widespread violence as it happened in the 2011's elections. Fortunately 2015 elections were generally peaceful, orderly and for the first time since the end of military rule in 1999 political power has alternated peacefully between the ruling party and the opposition.
Indeed the opposition candidate, General Muhammad Buhari, has won the presidential election with the incumbent, Goodluck Jonathan, graciously accepting the outcome of the polls and congratulating the winner. This is, yet, another indication that Africa in general and Nigeria in particular is making headway in the practice of democratic dispensation through peaceful and orderly elections.
On this historic occasion, the Secretariat of the All Africa Students Union (AASU) would like to add its voice to the democratic forces to congratulate the people and the Government of Nigeria for their immense contribution in uplifting the image of Africa by holding peaceful elections.
The outcome of this Nigeria's elections should serve, once more, as deterrent to all those African leaders contemplating to hang on power contrary to the will of their people and without any consideration of the damaging consequences of their actions on their country, people and Africa as a whole.
AASU wishes to congratulate the president-elect of the Federal Republic of Nigeria, General Muhammad Buhari and urge him to not let any stone unturned in order to meet the expectations of the Nigerian people as expressed in their massive vote for change.
Long live the culture of democracy in Africa!
AWAAH FRED
(Secretary General)
[email protected]/+233(0)243101626