FRESH TENSION IN JOS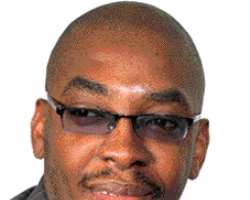 Pastor Ladi
To break the spiraling chain of violence in the Tin City, Macedonian Initiative, an NGO has called for the speedy trial of the suspects linked with the massacre of hapless, defenseless people of Dogo Nahauwa, Jos.
Speaking exclusively to Sunday Sun after a tour of the strife-prone city, the international coordinator of Macedonian Initiative, Pastor Ladi Thompson said that: 'fear, tension, mutual suspicious and revenge killing in the area will only end when perpetrators of the recent genocide are dealt with in accordance with the law of the land.
'When those ravaging the place with impunity are reined in, peace, sanity and trust will return'. Pastor Ladi further suggested that speedy trial and punishment of those who unleashed mayhem at Dogo Nahauwa will serve as a deterrent for those still arming themselves and planning revenge missions. If nothing is done now, the country will blindly walk into the quick sand of revenge killings and orgy of blood-letting. History is full of such examples. Ireland stands out', he said with a hint of foreboding.
Meanwhile, the police in Jos says that 164 suspects arrested in the wake of Dogo Nahawa killing will be tried in Jos.
A statement credited to the police Public Relations Officer (PRO), Mr Mohammed Lerama, states that the office of the Inspector General of Police (IGP) and Attorney General of the Federation have agreed that 164 suspects arrested at Dogo Nahauwa and other settlements will be charged with terrorism, unlawful possession of firearms and homicide. According to him, the suspects who will be tried in Jos include 41 people who will be prosecuted for terrorism and culpable homicide and 106 for unlawful possession of firearms and rioting.
Smell of blood
A Dogo Nahauwa resident and victim of the recent killing in the place, who wants anonymity described the Solomon Lar-led Presidential Advisory Committee on Jos as a waste of time. 'You can't come and open the heads of my children like water melon and burn down my house and expect me not to do something. The pain is just too much. Their ghosts will not let me sleep or rest unless I revenge. Anybody talking about peace is wasting his time', the resident said on phone.
In a voice suffused with rage, the resident went on to say: 'Each time they kill us, we are told to forget it and bear it as Christians. To fool us, they set up panels. Their reports are never made public and nothing happens until another killing begins'.
Early trouble signs
Sunday Sun learnt there are signs of impending trouble in Jos city. Residents of the city are still sending text messages to one another. Some of the messages were forwarded to our reporter and read in parts: 'Enough is enough, don't buy water from Hausa mai ruwa or drink mai shai's tea. They plan to poison us',
'Tell your madam not to buy meat again from their butcher' 'open ya eyes and see' and
'Follow fellow Christians only.'
Not taking the matter lightly, Sunday Sun learnt that churches in Jos metropolis have opened their own abattoirs, trained and employed Christian butchers. Following the heels of this, a Christian dominated market has recently been opened at Bukuru.
Tension-soaked
The once time-honoured home of hospitality and tourism is now tension soaked. To attest to this, majority of the corpers posted to the state have been redeployed to other states. The Plateau State NYSC Coordinator, Mr Tunde Baba-Ahmed last week revealed to newsmen that out of 1016 corpers posted to the state, only 351 agreed to serve in Jos. Sunday Sun learnt that the coordinator even received order from NYSC headquarters directing him to grant the wishes of corpers who want redeployment to other states.
Al-Queda outpost
Elaborating on the palpable tension in Jos, Pastor Ladi Thompson who doubles as the General Overseer of Living Waters Unlimited church traced the genesis of Dogo Nahauwa massacre to al-Queda.
'Before then, it was reported that al-Queda wanted to turn Nigeria into its new outpost but no one cared. They even issued a statement before the attack', he said.
Sunday Sun investigation reveals that an al-Queda group in Islamic Maghreb declared it was ready to train and arm its people in Nigeria to defend themselves against Christians.
A statement attributed to its leader, Abu Mus'Abdel Wadoud clearly stated: 'We are ready to train your people in weapon and give you whatever support we can in men, arms and munitions to enable you to defend our people in Nigeria.'
Pastor Ladi told Sunday Sun Islamic militants entered Jos way back in 1978 through Izala group. 'They worked with characteristic patience. This slow, deliberate and vicious process has worked its way in from the Middle East through North Africa into West Africa with its eye on Nigeria as a prized conquest. This intelligent and well-funded global trust opens up with its doctrines of immigration, followed by infiltration and then subtle contentions which are then capped by acts of terror.'
Bizarre touch
The fear in Jos is further heightened with the gruesome manner children, old women and men were slaughtered by Hausa Fulani hotheads who besieged Dogo Nahawa.
A photo file made available to Sunday Sun show burnt houses, mutilated bodies of hapless children, bullet-riddled bodies and heads cut with matches. With these images in mind, the people of the crises racked city are obviously scared and perhaps getting ready for the fire next time.