NSA plans to break Boko Haram's recruitment drive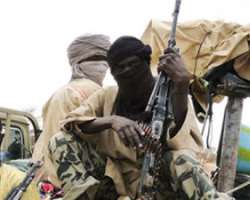 The Office of the National Security Adviser has said that its de-radicalisation programme was designed to prevent the members of the Boko Haram insurgents from recruiting Nigerians into their sect.
The Coordinator of the 'Soft Approach on Countering Violent Extremism: Nigeria's De-radicalisation Programme' of the Office of the NSA, Dr Fatima Akilu, said most countries were taking steps to design their de-radicalisation programmes to prevent people from being radicalised through interpretation of religious beliefs.
Akilu made the comment during a press briefing organised by the ONSA in collaboration with the European Union through the Instrument Contributing to Stability and Peace, in Abuja on Friday.
She said efforts would be focussed on the de-radicalisation process to get out those unwilling to continue with the fight, prevent those who had the intention to join such groups and put a stop to the capacity of the terrorists to recruit others.
She added that such measures would give hope to the youth and the entire populace.
According to her, the soft approach was intended to counter 'the ideology of violence, build trust and community resilience at the grassroots.'
Akilu explained that the Countering Violent Extremism Programme had three major components: counter-radicalisation, de-radicalisation and strategic communication.
She added that the programme intended to build trust between the government and the citizenry and the communities' resolve against violence through education and the ideology of hate.