December 26, 2014

| AMEBO
I Am Trying to Be A Better Person.......Chika Ike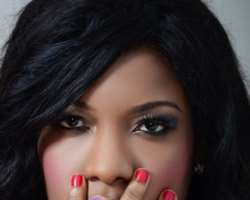 Nollywood actress, Chika Ike, has disclosed that she is not the perfect woman but working towards being a better person.
The actress who made this statement known through her social media page while recounting her blessings for 2014, explaines that she is still learning and proud of her lifestyle.
According to her, "I'm still a work in progress ,still learning everyday. I don't know everything but I definitely know the woman i am and I am proud of her. I am totally on the right path to being the woman I want to become and that's all that matters. #progress #God has been so good to me #thankful #grateful heart #awesome God #2014 has been amazing #thanks to everyone #i love u."