PenCom to prosecute 101 firms for pension default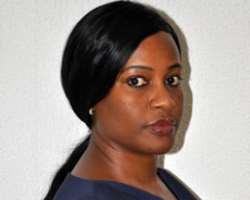 The National Pension Commission is set to prosecute 101 companies for failing to remit the deductions of their workers' pension contributions to their respective Pension Fund Administrators, investigation has shown.
According to information on the update on the recovery of outstanding pension contributions and interest penalty from defaulting employers, which was obtained from PenCom on Wednesday, the commission noted it had earlier written warning letters to the concerned employers and was set to commence prosecution of the defaulters, whose names appeared in its books as of August 2014.
'Letters of warning were issued to 316 employers that failed to remit outstanding pension contributions and penalties that were established by the recovery agents; 27 employers were referred to the legal department for prosecution. This has brought the total number of employers scheduled for prosecution to 101,' it stated.
The commission said that during the second quarter of 2014, it re-appointed 123 recovery agents to help it with the recovery of outstanding pension contributions and penalties from errant employers.
As a consequence of the demand notices issued to the defaulting employers whose liabilities had been determined by the agents, it said some employers had remitted their outstanding pension contributions and penalties.
PenCom said the sum of N367.436m, representing the principal contributions and penalties, was recovered by the recovery agents in the second quarter.
It added that the amount brought the total recoveries made so far by the agents to N4.099bn, made up of principal contributions of N3.47bn and penalties of N628.36m.
The Director-General, PenCom, Mrs. Chinelo Anohu-Amazu, said the commission scaled up its compliance and enforcement strategies in order to enhance compliance with the provisions of the Pension Reform Act.
She said sanctions were applied in line with the compliance framework.
'In addition, the commission participated in public enlightenment programmes as well as collaborated with various stakeholders to enhance compliance,' she said.
Anohu-Amazu said the commission had continued to conduct surveillance on the pension industry.
The PenCom boss said the commission conducted routine examination on 11 pension fund operators during the second quarter of the year.
She said the examination, which was risk-based, covered 11 broad areas of the PFAs' operations, including company, board and management operations; information and communication technology; pension administration; benefits administration and payment arrangements; and fund management.
Other areas, she added, were risk management and compliance, service delivery and internal control systems.