Pastors Are Ogboni Members – Otunba Meshioye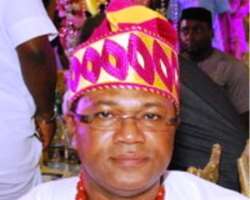 Otunba Francis Meshioye, Olori Oluwo of the Reformed Ogboni Fraternity (ROF) made some revelations recently. The supreme leader of Ogboni in Nigeria said some popular pastors in Nigeria today are members of the ROF.

He said some Ogboni members are Knights of different churches and they are happy and proud to be members of ROF.