NAP+ Ghana insists Joyce Dzidzor Mensah is HIV positive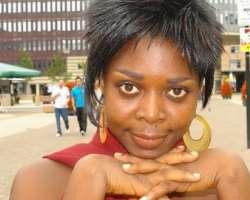 The Network of Persons Living with HIV (NAP+) says claims by HIV campaigner Joyce Dzidzor Mensah that she has been lying about her HIV status should be ignored.
Leader of the registered NAP+ members, Reverend John Azumah, says medical report submitted by Dzidzor Mensah before being admitted into the group confirms she has the virus.
"As far as we are concerned she is positive. We have the information she gave us when she joined NAP+, and it shows she is positive", said Reverend Azumah.
Reverend Azumah said Dzidzor Mensah's claim that she has been lying about her HIV status will impede the work of HIV campaigners nationwide.
Ms. Mensah on Monday shocked the nation by claiming that she is HIV negative.
She had for years been the face of the country's campaign against the disease and the stigmatisation associated with it.
But in an interview granted Joy FM on Monday, Miss Mensah said it was all a lie.
According to her she has never tested HIV positive.
Meanwhile the Ghana AIDS Commission has also issued a statement saying Ms Mensah tested positive in 2007.