2015: Lamis Dikko wins PDP senatorial ticket in Katsina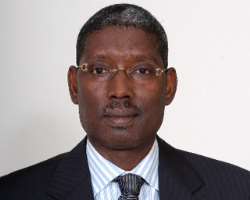 Seasoned banker, Alhaji Lamis Dikko, Ajian Katsina, has emerged as the Peoples Democratic Party's unopposed candidate for the Katsina Central senatorial district, Katsina State.
Lamis, an astute banker who has over 28 years continuous experience in the financial services sector, who turned a PDP chieftain recieved the mandate on Sunday in Katsina where he was the consensus candidate of the party.
A source to THE CITIZEN that it was his popularty in the grassroot that necessitated his emergence as a consensus candidate.
"Lamis is a candidate to beat in any election in Katsina because of his pedigree and grassroot followership. He is trusted, he is loved by his people and I sure the party didnot think twice to field him as the only candidate in Katsina Central," the source said. Lamis who is currently the chairman of Unity Bank Plc began his banking career with Habib Nigeria Bank Ltd where he worked for more than fourteen years and rose to the position of General Manager before moving to Intercity Bank Plc (one of the legacy banks of Unity Bank Plc) where he rose to become the Managing Director in 2001, a position he held until it merged with 8 other banks to form Unity Bank in 2005. At Unity Bank, he was first, Executive Director, Credit Risk Management and then Group Executive Director, (Central) before he left the Bank in 2010. Lamis studied at Ahmadu Bello University Zaria than Queen Mary Collage, University of London where he obtained a B.SC in Economics from 1981-1984 and a diploma in Management Development from Harvard Business school, USA in 2000.
He is also the present Chairman of the Board of Infrastructure Bank and of the Advisory Board of the Centre for Infrastructure, Policy, Regulation and Advancement of the Lagos Business School. He is also the Chairman of the Katsina State Investment & Property Development Company Limited (KIPDECO), Backbone Connectivity Network Limited and Eagles view Security Service Limited. He is a Director at Legacy Pension Managers Limited and WSTC Financial Services Limited among others and was a Director at Enterprise Bank, a position he had to relinquish to take up the Chairmanship of the Board of Unity Bank Plc. He has attended various management courses such as The Nigerian Banking Industry: Strategic Imperative for 21st Century (ANDISEN); Corporate Finance Workshop (Coopers & Lybrand); Management Development (Havard Business School, USA); Breakthrough Strategies for Banks (LBS); Teamwork Workshop and Brainstorming (Phillip Consulting); Corporate Governance and Money Laundering Seminar (KPMG).
He is also a member of the Nigeria Institute of Management (NIM), Chartered Institute of Bankers of Nigeria (CIBN), Council of Nigerian Stock Exchange (NSE), Governing Council FITC, to mention a few.