FIFA Women's World Cup: Falcons draw USA again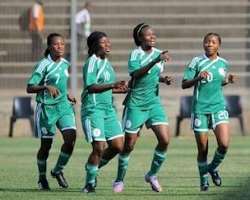 The Nigerian Women also have in their Group Swe den and the Matildas of Australia.
Ivory Coast Women, who will be playing their first World Cup, are likely in for contrasting fortunes after being grouped with Germany, Norway and Thai land. They will play on Group B
Cameroon, the last African representatives, will play in Group C alongside Japan, Switzerland and Ecuador.
Nigeria will open against Sweden at Winnipeg Stadium on June 8, and play the USA at the BC Place stadium in Vancouver on June 16.