Enugu 2015: Why pendulum'll swing to Ifeanyi Ugwuanyi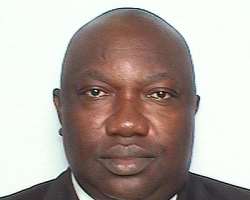 In Enugu State, as indeed in other parts of Igboland, there is a say­ing that the chick that will grow into a cockerel starts early in life to manifest the peculiar character­istics of the male fowl. Long before September 16 this year when PDP stakeholders from Enugu North met at the Government Lodge, Enugu and overwhelmingly voted for Hon. Ifeanyi Ugwuanyi as the consen­sus candidate for the governorship primary slated for December 8, the Chairman of the House Commit­tee on Maritime had started doing things that went a long way to in­grain his persona in the minds of the people and psychologically prepare them for a time like this.
The Rep Member began by doing what a normal politician ought to do; connect with the people by showing genuine interest in their affairs. He learnt very well from his great Catholic mother and noble woman who taught him to take delight in the good fortune of others and show empathy over their misfortunes. So, every so often, Hon. Ugwuanyi would visit and rejoice with those who rejoiced and mourn with those who mourned. He would stop his car to greet a lonely elderly person on the road and, as much as possible, try to ease his burden, financially or otherwise. He would visit indigent families and pay their children's school fees and beg them not to mention it. From time to time, he would buy clothes and food and budget stipends and distribute them to widows in the 30 wards that make up his Igbo-Eze North/Udenu Federal Constituency. A loyal party man and team player, he would regularly pay visits and show respect to party stakeholders as the soul of the platform from which he ascended to power.
After his emergence as the consensus candidate, more revelations came about the character and politics of the three-time member of the House of Representatives. It came to light that Ugwuanyi had not limited his acts of kindness and goodwill to members of his immediate constituency but had been reaching out to stakehold­ers in the entire state since 2007, shortly after Governor Chime was sworn in and it became clear that the next governor after him would come from Enugu-North. That explains why the PDP did not encounter any difficulty getting the other two zones in the state endorse his choice by people from Enugu-North as the state's PDP consensus candidate to be presented for the primary election on December 8 in Enugu.
A recent report in one of the weekend papers with the headline 'Enugu 2015: Pendulum swinging to Ayogu Eze' and written by a veteran reporter, Mr. Emeka Mamah made an interesting reading. But, its objective was obvious: it was a dismal attempt at disinformation, which in itself is defined as false or inaccurate informa­tion spread deliberately with intent to make genuine information useless. The article in question was also self-indicting in one or two ways.
It is not true, as Mamah claimed in that report, that Governor Sullivan Chime of Enugu State unilaterally imposed Hon. Ifeanyi Ugwuanyi on the zonal and state caucuses of the party. Indeed, another, even more authentic, version of the whole consensus saga is that Ugwuanyi wasn't originally Chime's candidate (Mamah as a journalist and keen observer of events in his home state knows this story very well). What was widely speculated was that the governor didn't even want to support 'any Abuja politician' as his successor in the first place, preferring instead to groom a 'home-grown' but qualified candidate 'who has worked with his administration from the very beginning.' But, it says a lot about Chime's democratic credentials and team spirit that despite his own personal prefer­ences, he decided to abide by the choice of the party elders. It is said that the signals, the vibes he got from different parts of the state in support of Hon Ugwuanyi's candidacy were so strong that the governor had no oth­er choice than to drop the idea of supporting another candidate and flow with the people's choice. How could the Mamah describe the open and transparent process that eventually followed from such initially self-serving political calculation but which finally ended in 83 out of the 86 people present endorsing Hon. Ugwuanyi as a consensus candidate, as kangaroo? Could Okwesilieze Nwodo, the first executive governor of the state, founding National Secretary and a former National Chairman whose campaign for internal democracy in the PDP is well documented, also have endorsed such a 'kangaroo' meeting where the governor 'imposed' Ugwuanyi on the Enugu-North PDP and, further down the line, the state PDP? Mamah knows that there couldn't be anything farther from the truth.
The writer's assertion that Engr. Vita Abbah's sudden resignation as chairman of party ostensibly to join the Nsukka/Igbo-Eze South House Representative race is the sin­gular most devastating blow to the integrity of the PDP in Enugu State, is quite correct. Many have wondered how a party chairman who had held sway for seven years over a strong, united party would resign his post so precipitously, knowing what was (and is) at stake. Could he not have planned his exit to take place at a more auspicious time, knowing full well the consequences of his seemingly conspiratorial resignation, which are now unfolding before his very eyes? Isn't it ironical that Abbah who was the first person to step down for Hon. Ugwuanyi and pledge his support for all the steps being taken by the governor to effect power shift to Enugu North, would become the one to take an action that has almost spelt doom for the party that gave him name and relevance in the politics of the land and governance of the state?
However, to claim as Mamah did that every other stakeholder, except Ken Nnamani, has abandoned Chime 'who ap­peared' to be fighting many people is to take political spin masqueraded as analysis to a new height. Nothing could be farther from the truth. Mamah would recall that when Chime summoned the PDP elders meeting in May to solicit support for power shift to Enugu North, the only person reported to have been uncomfortable with the decision taken was Senator Ike Ekeremadu, not so much because he was opposed to power shift as because he knew Chime was after his seat. As early as May, the stakeholders already knew that Chime and Ekweremadu were not exactly the best of friends and, therefore, that both of them were 'fighting' each other. The situation has remained so up till date. The truth is that rather than aban­don him, practically all Enugu PDP elders have stood by the governor. They recognize that Enugu is the only state where Senators from the state, consumed by their own vault­ing ambition and working with rogue ele­ments in the NWC of the party and corrupt judicial officers, appear bent on wrenching the party structure from the governor, the party leader in the state, so they can freely impose their will on the electorate.
Every political analyst or opinion writer has a right to take a position on any issue of interest to him or her. But, as custodians of public trust and confidence in the fairness of public communication, the least we can do is tell the truth.
Like a pack of cards, the falsehood Eze and Co have erected for Enugu PDP shall come crashing…sooner than later and with ignominy! Trust me.
By JOHNPAUL EZEAKU, a journalist, sent this analysis from Enugu-Ezike, Enugu State.