Popular Yoruba OAP, Opeyemi Fajemilehin Passes On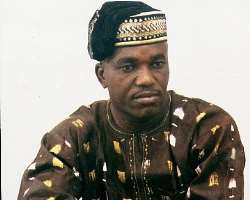 Publisher of Ovation International Magazine, Dele Momodu, has hipped praises on the government of Dubai for putting infrastructures in place that even carter for the needs of visitors and not just their citizens alone.
The media boss, was surprised to have arrived the country at 3:00 AM and disclosed that Dubai has learnt to keep awake while other cities are snoring.
According to him, "Dubai inspires. The Leaders are not joking about development. Landing here at 3 am the shoe-shiner is looking after me already. How can you arrive a country at this ungodly hour and the trains between terminals are running, giant elevators working, lounges serving food... Dubai is too much!"
He questioned that, "Is it that Dubai has more money or possess bigger brains than others; we need to find out urgently! If some countries build one percent of Dubai Airport, their noise won't let us rest with hangers-on falling over themselves in self-adulation!"
"What I don't like about Dubai is that their Leaders are too efficient and remind us about the incompetence in many countries," he added.