I Will Be Acting Governor Soon, Ekiti Speaker Assures APC Leaders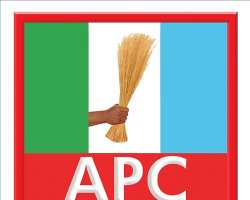 Speaker of the Ekiti State House of Assembly, Dr Adewale Omirin has assured the All Progressives Congress (APC) leaders, Senator Bola Tinubu, former Governor of Ekiti State; Dr Kayode Fayemi and other leaders of the APC that he was sure of assuming office as the Acting Governor of the State before the end of January, next year.
Omirin, who beamed with smile after a meeting in Tinubu's Lagos residence in yesterday, was said to have told the six APC lawmakers that accompanied him to Lagos that it was already a done deal that he will be Acting Governor of Ekiti State.
The Speaker, who briefed some selected press men and later instructed them not to report the briefing, was said to have boasted that he will be in office to conduct the 2015 general elections.
One of the journalists, who attended the press briefing said Omirin was hinging the actualisation of his ambition to be Acting Governor on the ongoing Tribunal case, the E-11 case and impeachment of both Governor Ayodele Fayose and his deputy, Dr Kolapo Olusola Eleka.
Impeachment of the governor and his deputy was said to be the last option, which will only be used if the two cases failed.
"Omirin appears to be too sure that he will still realise his ambition of becoming Ekiti State acting governor. He was so confident when he met us and there was no negative words that he didn't use to describe Governor Fayose.
"He even boasted that there is nothing he cannot do to get Fayose out of office because according to him, he hates the governor passionately.
"Curiously, we were about leaving when he received a call. I think it was an aftermath of the call that he begged us to be silent on all that he told us," one of the press men who attended the briefing said.
When contacted, Dr Omirin admitted that he was in Lagos to meet with his party leaders, but refused to give details of the meeting.