Men With Body or Mouth Odour Should Stay Away From Me- Eniola Badmus--- Eniola Badmus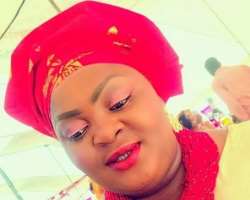 She was baptized 'Gbogbo big girls' after the interesting role she played in 'Jenifa', Funke Akindeles' comedy flick. Eniola played the role of a madame who rented out girls on campus to big men. Then she kept with the same stereotype in '`Omo Ghetto' where she was a leader of bad ghetto girls.
Ever since, the coast has been all yummy for Eniola who has become a hotcake with movie producers.
She had attained success in her career and also looks forward to doing same in marriage, thus she plans to have a secret wedding.
'Every girl wants to get married at some point in her life. Even if I'm getting married, nobody would know though. Because I just want to keep it like that. I am not the kind of person that wants her private life in the open. Any relationship I have, I just want to keep it off the news so it can last. If it's in the news, they'll frustrate the relationship and before you know it, the relationship ends, basically because the man may be scared off by the noise."
Describing her kind of man Eniola said men with body or mouth odours repulses her.
"Just a regular guy that has talent, even if he does not have talent, he has to be intelligent. A regular man, an average man; but please no body odour and no mouth odour, such are very important to me."