Shell donates N2bn projects to mark Nigeria's Centenary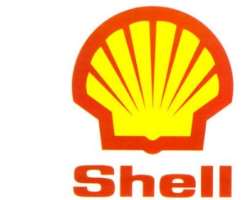 Shell Petroleum Development Company, has said it will implement three projects worth about N2bn to mark Nigeria's Centenary as part of its Corporate Social Responsibility.
The projects are a 200-seater library in Port Harcourt, Rivers State; a health project at Oloibiri, Bayelsa State; and the upgrade of athletics infrastructure in five secondary schools in Delta State.
According to the statement issued by the Corporate Media Relations Manager of the SPDC, Precious Okolobo, on Sunday, the SPDC inaugurated the projects to 'identify with the aspirations of the largest Black African country on the attainment of 100 years of modern nationhood.'
The statement said SPDC  on Friday, formally inaugurated the three centenary projects during a roadshow on sustainable development, organised in Abuja.
The SPDC Managing Director and Country Chair in Nigeria, Mutiu Sunmonu, while briefing the Secretary to the Federal Government, Senator Anyim Pius Anyim, had said that the projects were the company's commitment to a long-term future for Nigeria.
The Group Managing Director of Nigerian National Petroleum Corporation, Dr. Joseph Dawha, represented by the Group Executive Director, Gas and Power, Dr. David Ige, commended the implementation of the centenary projects and the social investment interventions of the NNPC/SPDC Joint Venture.
The Group General Manager of NAPIMS, Mr. Jonathan Okehs, said, 'The partnership between the NNPC and the SPDC has brought about significant investments and development in education, health, environmental preservation, economic empowerment, local content development and provision of social amenities in the communities where we operate in particular and across the country in general.'
He was represented by the Manager, Public Affairs Division, Dr. Kenny Obateru.
The statement partly read, 'Shell is implementing the library and health projects exclusively, and funding 30 per cent of the cost of the athletics infrastructure upgrade through its share in the SPDC Joint Venture, while the other partners, the NNPC, Total and ENI would provide the rest of the funding for projects.
'We are pleased that the projects will deliver significant benefits to the people and help boost literacy, healthcare and youth empowerment, in line with our robust programme of social investments in Nigeria.'