Japan-Egypt Summit Meeting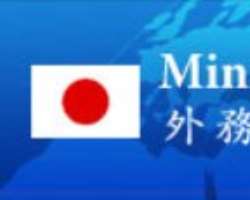 TOKYO, Japan, October 1, 2014/African Press Organization (APO)/ -- On September 23, commencing at 5:00 p.m. (6:00 a.m., on September 24, JST) for approximately 30 minutes, Mr. Shinzo Abe, who was on his visit to New York to attend the United Nations General Assembly, held a summit meeting with Mr. Abdel-Fattah El-Sisi, President of the Arab Republic of Egypt. An overview of the meeting is as follows:
1. Prime Minister Abe stated to President El-Sisi that amid the condition where the Gaza Strip, Syria and Iraq are in critical situations, the stability and progress of Egypt, a major power of the region, was a key of the entire region and the Government of Japan would more proactively support Egypt's efforts for formation and progress of a democratic society, and stability of society and economy. Prime Minister Abe added that the Government of Japan would positively consider new yen loans in view of the severe power condition in particular.
2. In response to the above, President El-Sisi stated that the relationship between Japan and Egypt had been very good and Egypt appreciated the fact that Japan had strongly supported Egypt when Egypt had had a very difficult time since June 30 last year. President El-Sisi also stated that he expected that assistance from Japan and investment from Japanese enterprises would come back in the fields of development of the Suez Canal and renewable energy.
3. Moreover, Prime Minister Abe stated that he would like to promote exchanges and cooperative relations between Japan and Egypt in various fields and levels such as politics, security, economy and culture and requested an early visit to Japan by President El-Sisi. Prime Minister Abe also requested President El-Sisi's participation in the 3rd World Conference on Disaster Risk Reduction to be held in Sendai next March. In response to this, President El-Sisi expressed his hope to visit Japan and at the same time requested Prime Minister Abe's visit to Egypt, particularly, Prime Minister Abe's participation in the meeting of supporters of Egypt to be held next February.
4. In addition to the above, the two leaders exchanged opinions on the international efforts and approaches toward the threat of Islamic State of Iraq and the Levant (ISIL) and situation in the Middle East such as the situation in Gaza.