AIG Mbu Not Fit To Be A Police Officer—Rivers APC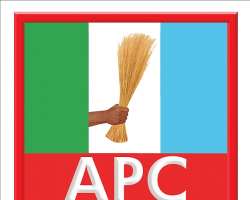 We read with utmost shock the unfortunate outburst and self glorification of Mr. Joseph Mbu, the recently promoted to Assistant Inspector-General of Police (AIG), who in an unprovoked attack claimed to have tamed Governor Chibuike Rotimi Amaechi during his (Mbu's) infamous days as Commissioner of Police in Rivers State.

AIG Mbu was reported to have made the boastful claim on Monday in Abuja while handing over to Mr. Wilson Inalegwu, his successor as FCT Commissioner of Police. Mbu on that occasion described himself as the lion that tamed the leopard in Rivers State. He was referring to Governor Amaechi – the Chief Security Officer of Rivers State from whom Mbu, as a mere Commissioner of Police, ought to have been taking orders from if he was actually in the State to do his professional work as a policeman and not to execute a hidden agenda from enemies of Rivers State in Abuja.
This careless statement by a man whose tenure as Commissioner of Police in Rivers State nearly ruined both the security and economy of our dear State simply vindicates our stand that Mbu ought not to be in a disciplined and respected profession like the police. We have consistently pointed out that Joseph Mbu ought not to be in police in the first place, not to talk of being promoted to enviable rank of Assistant Inspector-General of Police which he presently occupies.
It is a big shame that, rather than fight crime and insecurity during his days in Rivers State, Mbu – as he himself has now confessed – was busy fighting his boss – a man who has achieved several acclaimed feats in the area of security! We have once more been proved right! For an assumed Ploice Officer that ought to be a protector of the people to turn round to become a lion simply demonstrates that this man ought not to be in a disciplined discpline like Police.
It is a sad commentary on the rot in our dear Country that a man like Mbu, who has no respect for constitutional authority and takes pleasure in sabotaging a man from whom he should be taking orders, could rise to his present enviable position in the Nigeria Police Force. This obviously speaks volumes about the present state of affairs in the Force.
In the circumstances, we just pray and hope that what we are reading in the papers about the assigned mission of our new Commissioner of Police, Mr. Dan Bature, is not true. From reports in the press, Mr. Bature has been sent to install an unpopular PDP character who has destroyed our education sector at the Federal level as the next Governor of Rivers State. If this is indeed true, we hope that Mr. Bature will refuse to be another Joseph Mbu and do his work in Rivers State as a professional officer, as we have always known him to be to avoid destroying his hard earned reputation as a serious Police Officer.
Long Live APC!
Long Live Rivers State!!
Chief Eze Chukwuemeka Eze,
SSA Media and Public Affairs to the State Chairman, APC Rivers State
18-09-14