Entico Corporation Ltd. and the African Union Commission to hold the Africa Climate Resilient Infrastructure Summit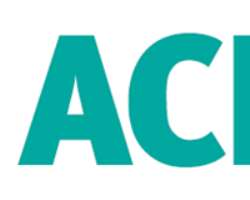 ADDIS ABABA, Ethiopia, September 3, 2014/African Press Organization (APO)/ -- In cooperation with the African Union Commission, Entico Corporation are pleased to announce the Africa Climate Resilient Infrastructure Summit (http://www.enticoevents.com/acris), to take place in Addis Ababa, Ethiopia, between the 17th and the 19th of November, 2014.
Logo: http://www.photos.apo-opa.com/plog-content/images/apo/logos/acris.png
All African ministers responsible for ICT, energy, transport infrastructure and agriculture, food security and water, from across the continent have been invited to meet with leading businesses and international organisations in Addis Ababa to further the development agenda for climate resilient infrastructures for Africa.
ACRIS aims at assisting African Union Member States in preparing for and implementing measures related to resilient infrastructures in their respective countries, as well as in developing and strengthening local, regional and international cooperation on these matters. International private sector companies and organisations will be able to listen to high-level keynote speeches during plenary sessions whilst making full use of the unique pre-scheduled one-to-one roundtable meetings organised during the summit in order to initiate collaboration.
The format of the event provides, for the mornings, the opportunity to hear the ministers announce ready-to-invest projects in their relevant sectors and international organisations their funding schemes for the coming period.
Distributed by APO (African Press Organization) on behalf of Entico Corporation Ltd.
Further, detailed information are available from the African Union website (http://bit.ly/1sZa352) as well as from the event website. Alternatively please email [email protected]
About the organisers
Entico Corporation Limited (http://www.entico.com), Responding to Climate Change (RTCC) (http://www.rtcc.org) & Entico Events Limited (http://www.enticoevents.com)
Founded in 2001, Entico has grown to become a world leader in climate change and environmental issues and the go-to-publisher for the UN and several of its agencies with a proven track record of delivery. Responding to Climate Change, is now a leading source of international climate change news with an audience reach of 5 million; among them, many influential global players across political and industrial arenas. Entico has also hosted many High-Level Summits throughout the Middle East and Africa.
African Union Commission
The Commission (http://www.au.int/en/commission) is the Secretariat of the Union entrusted with executive functions. It is composed of 10 Officials: A Chairperson, a Deputy Chairperson; Eight (8) Commissioners and Staff members. The structure represents the Union and protects its interest under the auspices of the Assembly of Heads of State and Government as well as the Executive Committee. The AU Commission is made up of Portfolios. They are: Peace and Security; Political Affairs; Trade and Industry; Infrastructure and Energy; Social Affairs; Rural Economy and Agriculture; Human Resources, Science and Technology; and Economic Affairs.