First Time I Slept With A Woman—Uti Shares Experience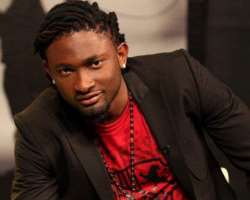 Former winner of one of Africa's biggest reality television shows, Big Brother Africa, Uti Nwachukwu, has narrated how embarrassed he was when he first slept with a woman. He explained that the experience was not a palatable one, even though he still remembers who he had it with.
In his words, "I remember very well who I had it with but I won't like to divulge that. It was a disaster, you know you find out that what you watch is different from practical and you had to learn and I can tell you it was a disaster that the girl kept looking at me asking are you sure you know what to do and I was so embarrassed."
He added further that his second experience was better than his debut. "But the second time was much better," Uti disclosed.
The actor-cum-model's sexuality has been questioned by some people.
© 2014 Nollywoodgists.com
Click the link below to go to...
Ali Baba Roots For 'Comedy Branding'
I Owe my Ex-Keturah Hamilton A Debt I Can Never Pay For Life……..Jim Iyke
Is Yvonne Nelson A Natural Beauty Or A Make Up Beauty?
Nollywood Actress, Elizabeth Anjorin Relocates
I'm Used To Ladies Embarrassing Me—Arinze Okonkwo
Homos Are Not Safe In Nigeria--Aderonke Apata Yells
UNILAG Students Bagged A PhD At Age 24
Branding Nollywood: Actor, Fred Amata Gets New Appointment