A STRANGER AT MY DOOR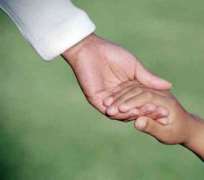 How difficult it often is for us to be doers of God's word and not just hearers. How easily we assume that we are doing well at being doers until a simple incident proves otherwise.
I recall how, one December, a group of ladies belonging to a fellowship that meets in my home decided to hold a Christmas carol service. It was meant to be an informal gathering to celebrate the true essence of Christmas. We thought we needed to remind ourselves that there is more to Christmas than decorating our homes, exchanging gifts and making merry. We felt we needed a Christ-focused celebration, one that would cause us to pause and reflect on the greatest story ever told; the story of the unconditional love that caused God to take on the form of man and come into this sinful world to die so that man may be reconciled to God. We also thought the gathering would be an opportunity to reach out to our friends and neighbours with the Good News.
So, we set out preparing for the programme. We decided that it would be a service of psalms and songs, after which there would be buffet. My house was chosen as the venue for this two-hour event. We then went ahead to divide the assignments.
I looked forward to the carol service with anticipation and excitement. The D-day came and the room began to fill up with guests. We started on time and things went as planned.
About 30 minutes into the service the door bell rang. As the hostess, I went for the door. I recognised the man outside as a junior staff in our estate. I reckoned that he had lost his way. I opened the door and greeted him. He asked if there was a Christmas concert holding here and I said 'no'. Indeed we were not having a Christmas concert but a Christmas carol service. I figured out that perhaps there was a Christmas concert taking place somewhere in our estate and that he had mistaken my house for the venue because there were a lot of cars parked outside. The young man rephrased his question twice before it occurred to me that he had come to attend the carol service! When I realised this I made a quick adjustment and welcomed him in (sometimes I wonder if he picked my dilemma). He joined us for the rest of a truly wonderful evening. (I later found out that he had been invited by one of the expatriate women in our group).
Whenever I remember that incident I think how easily we can miss an opportunity to be a blessing because of our expectations. And how, despite the fact that we claim to know and love God, our ways and our thoughts may be so different from His.
In the book of Hebrews chapter thirteen verse two we are told to be kind to strangers because God sometimes sends angels to us in the form of men. And, in being unkind to a stranger, you may end up sending your blessing away.
But is it not interesting to know that even when we think we are doing well, our ways and our thoughts are still so far from that of the Lord. Why else would one hold a party for those who may not be able to pay them back and then be taken aback when a junior worker turns up at their door for an outreach service? I thank God for incidents like this that show up our social prejudices and the class consciousness embedded in our lifestyle. Such happenings remind us that we can still do better when it comes to practical Christian faith.
How far from our beliefs our actions can sometimes be. And yet, true faith must be translated into our day to day dealings with people, in the small (as well as big) things. Our faith must show in the way we carry out our responsibilities at work, in the way we play our part as members of our families, the way we handle resources committed to us and in the way we treat people. We must never forget that God asks us to entertain strangers; He expects us to treat those we come across the same way we would treat Him if He appeared to us – that is Christianity!