Tee-Y Mix Goes Hard On MTN Project Fame 7.0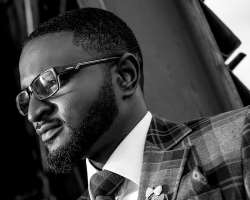 Are your television sets prepped? All the lights and cameras have been prepped for the MTN Project Fame 7.0. A reality TV show that keeps viewers musically entertained and 100 % committed to their screens all across West Africa has stepped it up and is promising more than just an experience for viewers and contestants in this new season.
In anticipation of this year's edition, Tee Y mix the A-list Music producer, sound engineer, fantastic music director, Vivace Records Boss and an incredible judge on the show has expressed his joy towards the forthcoming event which gives him yet another opportunity to directly impact and create a positive stir in the music industry.
Tee Y Mix, well credited for his objective and critical appraisal of contestant's performances with his simple yet unique touch of professionalism has vowed not to condone lazy and un - tasteful performances and he's going to be hard but objective as always bearing in mind his overall motive of producing world class musicians and superstars from the MTN Project Fame stables.
Alert all ye people, MTN Project Fame is back and better, Tee Y Mix is also back with brand new fire !!!
TEE-Y MIX4
YETUNDE OMOSA 387 PROJECTFAME