Gunmen kill 43 in Kaduna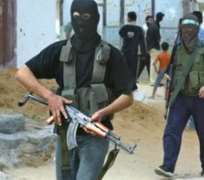 Some unidentified gunmen killed 43 people in Ambie and Paa villages of Kaduna State  in the early hours of Saturday, according to an online newspaper, Sahara Reporters.
Thee gunmen struck in the early hours of Saturday, killing 33 persons in a remote village, Ambie.
The gunmen also killed 10 persons in Paa village.
It was also gathered that there was serious humanitarian crisis in the area as over 30,000 people were taking refuge in public schools and police stations, while thousands had fled to Nasarawa and Plateau States.
The military authorities, according to Sahara Reporters, confirmed the latest attack but said it had no details of casualties.