Breaking news: Scores feared dead in fresh Abuja bombing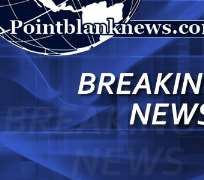 Scores of people were feared dead in a deadly explosion that occurred at a popular shopping mall, Emab plaza located in Aminu Crescent, Wuse 2, District of Abuja, Nigeria federal capital territory on Tuesday afternoon.
Though details of the explosion were still scanty as at the time of writing this story, witnesses told PM NEWS that the explosion occurred around 4 pm. The explosion set many cars ablaze and thick black smoke billowing from the scene could be seen many kilometres away.
A journalist living in the vicinity of the shopping plaza told PM NEWS that the force of the explosion was strong enough to throw her off her chair in her house which is about 500 metres away from the Plaza.
Shop owners in the Plaza however said the explosion went off from a car driving into the Plaza.
The Police have cordoned off the scene of the blast as at the time of writing this story.
Abuja was rocked by two successive bombings in April, with the first one on 14 April at Nyanya bus park, killing over 70 people. A week after another car bomb in the same area killed 19 people. Boko Haram claimed responsibility for the two bombs.