Islam Does Not Permit Me To Marry More Than One Wife—Femi Adebayo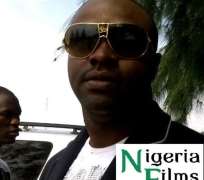 Nollywood Yoruba actor, Femi Adebayo, has disclosed that fame has made him lost his privacy as he can no longer do things again because people now look up to him and as such, would not want to let his fans down.
According to the actor, everybody just wants to talk about you in any way they can and as such, he just has to be careful. They speculated that I was having issues with my wife, but the truth is, we are cool.
The actor explained that he was not surprised at the situation of things since his father had already warned him about such things.
Femi thanked the rumour mongers for stirring up rumour about him which he describes as a means of showing how relevant he is. Adding that he would not be able to manage more than one wife because of his religion.
Presently, the actor who just finished a project for the Kwara State government on cancer awareness, has disclosed that he and some of his friends were working on a foundation which is aimed at targeting welfare and care for the less privileged.
The actor is also working on a movie entitled Omo Re re, which he said is about child abuse, trafficking and molestation.