FIRS charges banks on tax remittance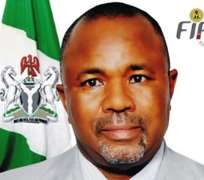 The Federal Inland Revenue Service has charged banks over prompt remittance of tax revenue collected on behalf of the Federal Government.

A statement released by the service on Wednesday in Abuja said the acting Executive Chairman, FIRS, Alh Kabir Mashi, gave this charge during a taxpayers sensitisation workshop.

He also urged companies with December 31 as their accounting year-end to file their returns before the end of next month, adding that the FIRS boss commended the banks for their roles in tax collection.


Mashi who was represented by the Director, Medium Tax Department, Mr. Peter Olayemi said FIRS frequently collaborates with its stakeholders because of their importance in tax administration.

'Permit me to use this opportunity to further appeal to our bankers to cultivate the habit of promptly remitting the taxes collected on behalf of the Service.

'This clarion call for prompt remittance is germane to achieving the aims and objectives of tax collection in particular and realisation of the transformation agenda of the Federal Republic of Nigeria in general.

'You are at the middle of the affairs, that is between FIRS and the taxpayers. Your timely advice in reminding your clients (taxpayers) of their obligations and letting them know the implications of non-compliance is key to the development of our tax system.

'We sincerely believe that as partners in progress, we can collectively work together to galvanise the economy by optimising the non-oil tax revenue through mutual understanding and collaboration', Mashi said.