APC Is Noted For Fake Election Observers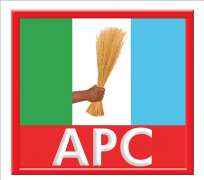 From what is known about the APC people, they are simply telling the whole world what they planned to do. This is because this faceless group is only speaking the minds of the APC, and whenever the party accuses others of planning to circumvent a process, they are the ones planning to do so.
For instance, it is on record that during the Anambra governorship election, over 180 supposed Election Observers from Osun State were arrested in Imo State on their way to Anambra.
Also, during the 2009 rerun election here in Ekiti, it was Governor Kayode Fayemi and his APC people that brought Asari Dokubo and other Niger-Delta militants to Ekiti.
Therefore, the whole world should know that APC has made arrangements to invade Ekiti with fake observers, because as for us in PDP, we are interested in the electorates, and we are reaching out to them.
We are not interested in any observer because Ekiti people, who are tired of Fayemi's anti-masses government will vote, protect their votes and observe the election by themselves.
Inquiries: Call Lere Olayinka on 08034671763