I Abandoned Medicine To Rediscover Myself---Lady Judith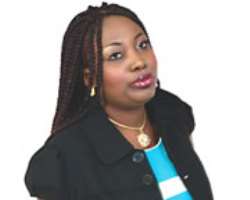 Judith Ojevwe, popularly known as Lady Judith, has, no doubt, made an impressive impact on the Nigerian music industry. Though many say her genre of music is gospel, the medical personnel cum
musician, says her music is not fully gospel but inspirational. In a chat with ADUNOLA FASUYI, the Delta- born entertainment diva talks about her life, career and the music industry in Nigeria .
Lady Judith
Can you take us into your background?
I am the third in a family of eight children and I spent my childhood in Sapele, Delta State. My late father, Samuel Deniran, hailed from Delta State while my mother, Mrs. Bola Deniran, is a native of Osun State.
I am a graduate of Medical Laboratory Science from Obafemi Awolowo University, Ile-Ife, with speciality in Haematology and Blood Group Serology. I worked at NNPC Medical Hospital in Port Harcourt and later, Lagos Medical Hospital, for ten years. I later attended Lagos Business School and graduated in 2008. I have gone through many life-conquering frontiers, not as an eccentric, but as a focused and committed goal getter.
Just when I was beginning to reach enviable height in my medical career, I abandoned the profession and delved into music in defiance to my father's earlier objection.
As a medical personnel what then stirred you into music?
Well, as a young girl growing up, I always knew I was going into music because it was an in-born thing, right from when I was little. I used to be close to my father and he used to take me out, but he was always harsh on me.
Whenever I wanted to start singing as a little child, he would lock me up in the house, prevent me from going to our neighbour's house to sing. Whenever I sneaked out of the house and he got to know, he would spank me and I cried a lot. My father wanted me to be a medical professional but I love music.
Though he was not against me singing, but he did not want me to make a career out of it. So, to please him, I had to go to school and study medicine.
You studied medicine to please dad? So why did you drop the career?
I dropped medicine because music is in my blood, I decided to delve into it and the entertainment industry in general for a journey into self-recovery. I needed to follow my passion and be fulfilled in life.
One should not just work for money but also for self-satisfaction, so I quit and followed my passion. Not long after I started, I found my voice and came out with my first album entitled "There is a name" which became a gospel hit in 1998 and another one followed in 2007.
I joined Onyeka Onwenu, Esse Agesse, Salawa Abeni on the AFEM project where I did the title song for the album "Value for Life." I was also the lead singer when Benny Hinn visited Nigeria for the mega crusade.
Due to my passion for music, today, I rose to the position of 2nd Vice President of Performing Musicians Association of Nigeria (PMAN), not just for the position, but to be able to make a difference and touch lives positively as well as improve the industry.
Do you derive fulfilment in music as a career?
Right from childhood, it has always been me, living my life. I didn't allow anyone to live it for me. I am fulfilled with what I am doing. When I got into PMAN, there were challenges. There was no money in PMAN's account and we had to go for fund drive because without money, we could not do anything.
What drives you and keeps you going despite the challenges in the profession?
It is my passion to reach out to people, touch their lives and add value to lives; yes, that is it. Success to me means being in God's will for your life. We should learn to be ourselves. Our uniqueness is our greatness.
What genre of music do you sing? Many say it is gospel, is that right?
Well, my music is not gospel but it is message-oriented. My message comes from my inspirations from daily experiences with God. My Unity Band is made up of seven members and we are doing great.
You recently organised a concert in Delta State. Tell us, what inspired the idea?
I was driven by the desire to help my female folks, so I organised a concert in Delta State for all female artistes who hail from the state.
I realised that female artistes have lots of challenges and to assist them, I came up with the idea of supporting and encouraging female artistes from Delta State by giving them a voice. We organised a concert tagged "Delta Female Artistes."
We have so many female artistes who are from Delta State and are scattered around and people do not know they are from the state. Some are in the diaspora. Somebody like Stella Monye is from Delta State. I felt it was time to go back home and help them to contribute their own quota to their roots.
How was the turn-out and how successful was it?
The concert was a success. The governor of Delta State and his family were there and were impressed with the turn-out of people. People like Stella Damasus, Ashionye, Esse Agesse, Stella Monye, Keffe Omawunmi, Essence and many more were there also. I had an album which the governor changed its title from "Big Heart" to "Finger of God."
The governor was grateful for the song. It was marvellous for me to come all the way from Lagos to Warri to put something like this together and everything I did was self-sponsored. When I told the governor about it, he was so impressed that I could come up with an initiative like that. All the artistes did well, the governor and commissioners danced their heart out all through the event and he pledged his support. Now it's going to be an annual thing.
Tell us how the event went and its objective?
The event, which held on December 26 at the Mom Civic Centre in Warri, was indeed a night of great fun, relaxation, comedy and enjoyment with a glamorous dress code that featured traditional dances, comedy by Mandy, social networking and great performances from Branama, Queen Keffe, Ese Agesse, Stella Monye, Essence, Brisibe, Stella Damasus, Omawunmi, among others.
We saw this as the beginning of good things for the state. It is a way of telling the governor that we are in support of his good works. Though we may be scattered around the country, we can contribute in our own way to help build the state.
Niger/Delta should not just be known for terrorism or militancy, Delta is blessed with great talents, great musicians, actors/actresses as well as comedians. We only need more encouragement from government and with time, these militants will explore their in-built talents and turn the militancy in them into a worthwhile valuable venture that will bring development to them as individuals and to the society at large.
How do you manage the family and your career since you travel a lot?
I am blessed with a very loving and caring husband. He understands my career and gives all the necessary support. I have two lovely kids. By and large, my family does not suffer, I manage the two judiciously well such that none suffers. I am always there for my family and I'm a loving mother. It is all about planning and effective time management.
Your favourite colour?
I love red and blue very much. However, basically, I love striking colours, colours that will be bright on me.
What food do you like most?
It is coconut rice. I just love it. I cannot really say why I love it, maybe it's because of the coconut aroma. I just love it and I prepare it very well. If I make it for you, you will fall in love with coconut rice.
You must be a good cook then?
Oh, yes! Without praising myself, I know I cook very, very well. You need to sample me out. You'd love it.
Do you make out time to relax out of your busy schedule?
Oh, yes! All work and no play makes Jack a dull boy, you know. So, I make out time to relax, though my relaxation is very simple. I enjoy going out with my friends even though I am not a party or club person.
Just normal casual outings or events that require my presence due to my portfolio at PMAN. I also love listening to good music and watching TV, I mean educating and inspirational programmes. I socialise, but I don't club.
Is this because you are married or…?
No, no, no. All along from my childhood, I have always been a cool, easy- going person. I don't club or party like that. I have never been a club person or a party freak.
No doubt, you are a very fashionable chic. Any particular designers?
Well, I don't really have a particular designer but I love to look good and I dress well, though not necessarily expensive. To me, looking good is good business and don't forget that first impression lasts longer. For my native attire, I have a designer that specially customises my designs, so I look good at all times. For my perfumes, I love Beautiful by Estee Lauder, Elizabeth Arden, Burberry red and Issey Mayake and other nice designers.
Any role model in the Nigerian fashion scene?
Well, I love the manner Erelu Abiola Dosunmu dresses. She is always different at any events. I admire her style of fashion a lot. Generally, I love decency in fashion and I look good as such.
Your role model in the music industry?
I don't particularly have a role model in the Nigerian music industry but I admire their works, they are doing great. In the Nigerian music industry, we have not got there yet but we are trying and with more efforts and adequate support from government we will get there.
Any words of encouragement to your fans and Nigerian youths generally?
To my fans and Nigerian youths out there, I love them for their support and trust in me. They have not seen anything yet as the best of me will soon be unleashed. I want them to have faith in themselves, be hardworking, learn to grow up and not jump up, hence they should take it cool in life and not rush to make fast money. They should know that the risk is high for their blossoming, so they should be focused and have a role model they look up to.
Story by nollywoodgists.com