Bid to unseat Suswam fails in S'Court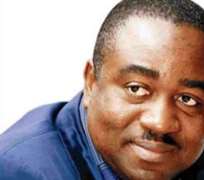 The Supreme Court on Monday dismissed an application in which Prof. Steve Ugba, the candidate of the defunct Action Congress of Nigeria in the 2011 governorship election in Benue State, asked it to set aside a judgment that affirmed the election of Governor Gabriel Suswam.
The apex court held that the application lacked merit.
Ugba, through his counsel, Chief Kanu Agabi, SAN, had approached the apex court, seeking a fresh hearing of the petition in which he challenged the Independent National Electoral Commission's declaration that Suswam won the poll.
In its verdict on the matter, a panel of five justices of the apex court led by Justice Muntaka Coomasie, allowed a motion seeking to change the name of the ACN to the All Progressives Congress.
But the Supreme Court panel went ahead to rule that the application to set aside the judgment  was incompetent.
According to the Supreme Court, Ugba did not file the judgment which he sought to set aside.
It will be recalled that, in a judgment delivered on June 8, 2013, the Supreme Court had upheld Suswam's election after dismissing Ugba's appeal.
Ugba had in the appeal prayed the apex court to order the Benue State Governorship Election Tribunal to hear his petition against Suswam's election despite the fact that the 180 days provided for the hearing of the matter had expired.
The Supreme Court, in the June 8, 2013 judgment, held that Ugba's appeal was a mere academic exercise as the 1999 Constitution had stipulated that governorship election tribunals must hear and determine petitions within 180 days from the date they were filed.