PDP Faults Amaechi's Proposal To End Insurgency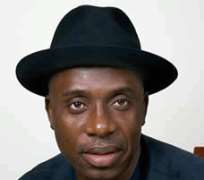 The Rivers State Chapter of the Peoples Democratic Party, PDP, says it is not true that poverty and unemployment are solely responsible for rising insurgency and state of insecurity in Nigeria especially in the North Eastern Party of the country as recently noted by Governor Chibuike Rotimi Amaechi.
Tying the Boko Haram's senseless killings on poverty and unemployment, the PDP notes, shows that Gov. Amaechi is yet to come in terms with history and does not seem to understand what terrorism as a global phenomenon is all about, or at best, was only trying to get at President Goodluck Jonathan in furtherance to his war of attrition on the PDP ruling federal government.
The PDP came out with this while reacting to comments credited to Gov. Amaechi when the Senate committee on privatization and commercialization visited him in Government House, Port Harcourt.
The party regrets that rather than address the issues raised by the visiting Senators, Amaechi veered off to blame president Jonathan for the insurgency by not doing enough to address the issues of education and employment in the country.
The PDP in a statement by Jerry Needam, Special Adviser, Media to the State Party Chairman, Prince Felix Obuah demanded to know why the problems of unemployment, cultism and all manner of criminal activities have lingered on in the state especially since the redeployment of the former commissioner of police in the State, Mbu Joseph Mbu if he (Amaechi) really has the magic wand to end insurgency and insecurity in the country.
The Party recalls that even in Ubima, Gov. Amaechi's home town, the father of a Catholic Priest was among several others, was recently murdered in broad day light, stressing that till date the masterminds of the dastardly act are yet to be traced.
According to the PDP, the issue of insecurity and insurgency is not one to play politics with, arguing further that it's such comments and uncalled for utterances like those of Amaechi and his co-travelers in the opposition, APC that may be giving the insurgents the impetus and heart in their onslaught against their fatherland, Nigeria.
However, the best way to teach how to tackle the menace of insurgency is stamping it out from one's own domain first which in the case of Amaechi's Rivers State, is one of the highly volatile yet he is blaming President Jonathan who superintends a far larger community when he cannot remove the speck in his own eyes, the PDP remarked.
Signed:


Jerry Needam
Special Adviser on Media to
State PDP Chairman, Bro. Felix Obuah
Thursday, May 9, 2014