MC Abbey Bags Award Of Excellence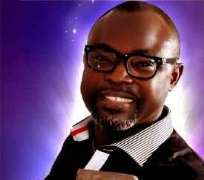 Seasoned comedian, MC Abbey was recently honoured by a church as he was given an award of excellence. The handsome entertained was reportedly rewarded for his hard work and contribution to the betterment of the society through his profession.
MC Abbey, as we gathered, was surprised to have been honoured with such by the church as he was never aware of them before now. From information scooped by us, MC Abbey was at the church to worship God, but was later bestowed with the honour later on.
The comedian informed Nollywoodgists.com that he was awarded by the church, who told him that they loved his creativity and the way he sets example for those looking up to him as a role model in the comedy industry.
>

© 2014 Nollywoodgists.com
Click the link below to go to...
Sophia Chikere Floats Perfume Line 'Sophia's Secret' (Pictures)
Actress cum Style Icon Genevieve Shine In Escada Outfit
IF HE HITS YOU, RUN!!!!!!! Just run!!!! Don't listen to no pastor or family member to 'stay' ; Fashion Designer Estella Ogbonna Recalls Her Domestic Violence Ordeal
STAR ACTOR REGRETS MARRYING WIFE – 'You must not tell anybody that I am your husband'
Ex-hubby Olumide Okufulure: I Changed Laide Bakare's Live With A 2 million Naira Chrysler Car & A 4matic Benz