Why Awolowo Was Far Greater Than Mandela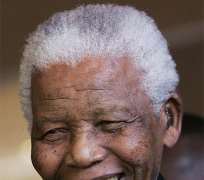 FULL TEXT OF THE SPEECH TITLED 'Why Awolowo Was Far Greater Than Mandela' DELIVERED BY ENGR. ROTIMI FABIYI (MNIM, MNSChE, MNSE, COREN Reg) AT OBAFEMI AWOLOWO POSTHUMOUS 105TH BIRTHDAY LECTURE ORGANIZED BY YOUNG AWOISTS (Y.A) AND HELD AT IKORODU, LAGOS STATE, NIGERIA
Good afternoon to everyone present in this lovely auditorium today and good afternoon to everyone that in one way or the other made this occasion a reality. My name is Rotimi Fabiyi and I am standing in front of you today to speak with you on the topic 'Why Awolowo Was Far Greater Than Mandela'.The Awolowo mentioned in this topic is Obafemi Awolowo, the certified Nigerian journalist that got himself a bachelor degree in Commerce before being called to bar after obtaining his Bachelor of Law degree from University of London while the Mandela in the selfsame topic is Nelson Mandela, the South African lawyer whose questionable (and actually under-questioned) human rights activism (or mis-activism) propelled him to unarguably undeserved international fame.
At this juncture, it is pertinent to note that it is not my intention to tell us the gradual life history of these two persons but rather to correct the perniciously-fallacious notion circulating round the whole of Africa and much of the rest of the world that the late Nobel Peace Prize winner Nelson Mandela was the greatest African to have ever lived, a fake notion that became exceptionally strong since this nonagenarian Mandela died in 2013. This therefore directly means that I am going to be speaking with you in the next few minutes about the achievements of these two persons and leave you the listener to choose who actually was a GREAT MAN and a real HERO and who contrastly was an epitome of a fake and clearly a non-icon.
To start with, there are some important similarities betwixt Awolowo and Mandela, some of which are that both were lawyers (as earlier stated),both lost their dads at an early age, both were ex-gaolbirds and both lost their first sons while in gaol (see page 16 of the 2011 book The Fabiyi Codes by Rotimi Fabiyi for more similarities). These similarities, however, are not what define the greatness been discussed here but rather the dissimilarities.
From the start of his political career, Awolowo made it clear that the economic and political independence Nigerians craved for must be achieved strictly by peaceful means through constitutional talks and constitutional amendments in concomitance with accelerated indigenized industrialisation but for Mandela, the only way he believed apartheid would end in South Africa was strictly by indiscriminate violence (through guns and bombs) unleashed on white South Africans, acts which mostly claimed the lives of black South Africans as well as the targeted white South Africans. In other words, Awolowo was a genuine democrat who believed in the rule of law and peaceful resolutions of issues while Mandela was a man of bullets and cordite that believed in the doctrine of achievement by violence.
While in the 1950s,Awolowo was busily transforming Nigeria's Western Region with his numerous policies of 1st free education system in Africa, 1st free health care system in Africa, 1st flat tax regime in Africa and 1st minimum wage in Africa, Mandela was putting finishing touches on his (Mandela's) plan to form a ruthlessly violent militant group that would unleash terror on his own country. And while by the early 1960s,Awolowo achieved 1st skyscraper in Africa, the 1st television station in Africa, the 1st international stadium in Africa, the 1st cultural centre in Africa and the 1st 5-star hotels in Africa, Mandela was too busy bombing the hell out of South Africa either personally or through his murderous terrorist group Umkhonto we Sizwe, MK (which was a part of the larger group African National Congress, ANC).
By 1962, Awolowo and top members of his progressive political party Action Group, AG were arrested and detained and by 1963 were flung into gaol by the powers-that-were clearly on baseless and senseless allegations but Mandela's imprisonment in 1962 was clearly due to his participation in the 1961 multiple bombings of government buildings in South Africa and also due to the large quantities of guns and bombs found in his possession in preparation for further violent attacks of his country and training of other would-be ANC terrorists.

The British colonial secretary of that time Sir Lennox-Boyd openly declared Awolowo as 'the only politician in Nigeria, other [self-declared] politicians are merely his followers' and a secret British intelligence report of that period declared Awolowo as being 'the only politician in Africa that is bent on proving through his simultaneously exemplary and excellent socio-economic and political performances that Africans are capable of governing themselves peacefully and meritoriously'. About this same period, Mandela and his murderous ANC were openly condemned and outlawed by both the democratic governments of USA and United Kingdom.
Few years after being gaoled, Awolowo was released in 1966 with full pardon and promptly simultaneously made both the Minister of Finance and civilian deputy head-of-state of Nigeria. His financial wizardry was so advanced that he was widely accepted as being the person that actually made Nigeria win the 30-month civil war (1967 - 1970) not only by making sure Nigerian currency remained strong throughout the war but also by actualizing the impossible by making Nigeria break the record of prosecuting a full scale war without borrowing from any country.
Even though he voluntarily resigned from Gowon's Administration in 1971 (and made another history as the 1st African federal minister to resign his appointment not because of having trouble with the government), many of the policies he suggested to Gowon (changing the cars in Nigeria from right-hand driving to left-hand driving, changing Nigerian currency from pounds to naira, founding a youth programme named NYSC, construction of the National Theatre, construction of the 2nd Mainland Bridge i.e Eko Bridge, bringing international car manufacturers like Volkswagen and Peugeot to start factories in Nigeria, etc) were eventually actualized in addition to the groundbreaking indigenisation policy he personally oversaw during his stint as Nigeria's finance minister (when Kwame Nkrumah tried indigenisation policy in Ghana, the country's economy quickly collapsed and Idi Amin's enactment of this same indigenisation policy in Uganda swiftly ruined that country's economy yet Awolowo's attempt is a success story even till today).
Few years after these, General Murtala Mohammed (who succeeded General Gowon as Nigerian ruler) took Awolowo's opinion (as stated in one of Awolowo's books) that local governments should be created in states in Nigeria and he (Murtala) not only created them but also held the 1st local government elections in Nigerian history. General Obasanjo (who replaced Murtala in 1976) would later enact the Universal Primary Education System (which was actually opined by Awolowo in another book of his) and the content of the 1979 Nigerian Constitution which he (Obasanjo) arranged to be prepared to guide incoming civilian administration expected to succeed his own military administration was copied verbatim from 2 of Awolowo's books titled Strategy and Tactics of The People's Republic of Nigeria and Thoughts On Nigerian Constitution.
When this selfsame Awolowo (who coined the word 'naira') lost in the 1979 Nigerian Presidential Election, he expressed his dissatisfaction through a lengthy court case (up to the level of Supreme Court of Nigeria) but not through deadly bullets and murderous bombs as the inherently violent Mandela would have done. And despite this his election loss at the federal level, he directed the governors of the states his party Unity Party of Nigeria, UPN won to create both state-owned (as opposed to federal-owned) universities and television stations, the 1st of these types of institutions and facilities in Africa while still practicing free education and free health care systems.
Mandela's 27-year sojourn in gaol was almost nine times longer than Awolowo's actual stint in prison but this did not mean that the ruthless group he (Mandela) trained before his imprisonment sat idle throughout the near 3 decades. The Church Street Bombing, The Amanzimoti Bombing, The Saint James Church Massacre (in which Mandela's boys attacked a church with bombs and rifles), The Durban Beach Bombing, etc were all inordinately atrocious acts (that claimed thousands of lives of both white South Africans as well as black South Africans) perpetrated by ANC all in the name of struggling for freedom for black South Africans.
When he was eventually released from prison in 1990 and subsequently became South African elected president, nothing spectacular could be said to be achieved by his administration in terms of socio-political and economic policies except that he laid the groundwork for turning South Africa into a one-party state in which only his political party ANC called the shots (and explosions) and no room was given at all for the slightest political oppositions.
When he left power after a term in office, he not only installed his stooges (Mbeki, Zuma, etc) as presidents but actually controlled their government policies just as if he was still in power (which made him the 1st African political godfather). More important is the fact that he and his marionette Thabo Mbeki are supposed to be dragged to the International Court of Justice for causing the deaths of hundreds of thousands of mostly black South Africans from AIDS (and infecting millions more with HIV) when he (Mandela) kept mum when then South African president Thabo Mbeki launched a campaign of HIV-AIDS denial in which he (Mbeki) loudly and ceaseless assured South Africans that HIV-AIDS did not exist (obviously because the government did not want to spend money on HAART drugs ) despite World Health Organization's findings that the rate at which South Africans were getting infected with the cataclysmic virus was too alarmingly fast.
Not until Mandela's own second son Makgatho Mandela died of AIDS that the government suddenly halted the denial campaign, the overall sequel being that South Africa is now the country with the highest number of carriers of the sinister HIV-AIDS. And it should be remembered with objectivity that Mandela was linked to the controversial De Beers Group (miners and marketers of natural diamonds) when it was exposed that the company encourages civil wars (by sponsoring anti-government rebels) in African countries that mine diamonds and receiving payments only in illicit diamonds (otherwise known as conflict diamonds),an act that led to the deaths of hundreds of thousands of people in Sierra Leone, Liberia, Ivory Coast, Congo etc but never exposed by Mandela despite been obviously aware of it, the same way he kept quiet when his godson Jacob Zuma confessed in court that he (Zuma) deliberately had sex with a woman without condom despite knowing she had HIV.
With all the facts stated above, why should the Nobel Committee in Oslo, Norway ignore a peace-loving, law-abiding, society-benefiting, deeply-inspiring and highly-intelligent person like Awolowo and confer a honour as coveted as the Nobel Peace Prize on a self-confessed lawbreaker like Mandela despite the fact that he was once a murderer, arsonist, etc? Why should the Robert F. Kennedy Centre for Justice and Human Rights in Washington D.C, USA ignore Awolowo (whose far-reaching policies made southwestern Nigeria the most industrialized, the most educationally-advanced, the most socially stable and the most economically stable part of the country) and confer the Robert F. Kennedy Human Rights Award on Winnie Mandela despite the fact that this Mandela's divorced moll was found guilty in a competent court of law of torture, kidnapping, murder(sometimes by burning victims with tyres and petrol), 43 counts of fraud and 25 counts of theft(she was dismissed as South Africa's deputy minister of Arts, Culture, Science And Technology because of financial corruption within 11 months of being appointed)? Why should anyone see Awolowo as less great than Mandela despite the fact that many of Awolowo's achievements were 1st in Africa while Mandela's implication by the De Beers Group controversy clearly made him the exact opposite of 'great'?
Are we really supposed to measure greatness in terms of Awolowo's free education and free health care systems or in terms of Mandela's free bombings and free terrorist trainings? From all the facts stated above, was Awolowo (whose achievements are comparable only with that of Austria's former Chancellor Bruno Kreisky) really less great than Mandela, was he equally as great as Mandela, or was he far greater than Mandela? As officially stated on pages 113 and 138 of the 2012 book The Nigerian NYSC Experience by Rotimi Fabiyi, was Awolowo not ' the best politician ever produced by Africa', just like it was stated on page 22 of The Punch (Nigerian)newspaper of 2nd January, 2014 that 'Awolowo was greater than Mandela'? As stated on page 64 of The Punch (Nigerian) newspaper of 12th March, 2014,was Awolowo not 'the greatest African'?
All the seven questions I just asked are directed to everybody present in this auditorium with me this afternoon and to every citizen of the world but your answers, either collective or individual, are not peremptorily necessary because the aforestated facts have answered them even before I asked the questions. Thanks for listening and thanks for joining us in celebrating the posthumous 105th birthday of the greatest politician ever produced by Africa, the greatest African ever Chief Obafemi Awolowo.
Engr. Rotimi Fabiyi (MNIM, MNSChE, MNSE, COREN Reg),
P.O Box 1709, Ikorodu, Lagos State, Nigeria
[email protected]_rotimi
08129698326, 08184741410
08134541786, 08077434517
cc:
1) Obafemi Awolowo Foundation, Gbagada, Lagos State, Nigeria
2) Nelson Mandela Foundation, Houghton, South Africa
3) Director General, Nigerian Institute of International Affairs, Victoria Island, Lagos State, Nigeria.
4) Robert F. Kennedy Centre for Justice and Human Rights, Washington D.C, USA
5) The Nobel Committee, Oslo, Norway
6) Nigerian Information and Communication Minister, Abuja FCT, Nigeria
7) Professor Wole Soyinka Centre for Investigative Journalism, Oregun, Lagos State, Nigeria
8) Professor J. Isawa Elaigwu, Institute of Governance and Social Research, Jos, Plateau State.
9) Yakubu Gowon Centre for National Peace and International Cooperation, Abuja FCT, Nigeria.
10) AsiwajuBola Tinubu, Ikoyi, Lagos State, Nigeria.
11) Governor Babatunde Raji Fashola, Ikeja, Lagos State, Nigeria
12) Governor Rauf Aregbesola, Osogbo, State of Osun, Nigeria
13) General Muhammed Buhari (rtd), Daura, Katsina State,Nigeria
14) Shehu Musa Yaradua Centre, Abuja FCT, Nigeria
15) Nigerian President Goodluck Jonathan, Abuja FCT, Nigeria
16) South African Information Minister, Pretoria, South Africa
17) Pastor Tunde Bakare, El-Shaddai Chambers, Ikeja, Lagos State, Nigeria.
18) Femi Falana,Esq, Falana and Falana Chambers, Ikeja, Lagos State, Nigeria
19) Dr. Segun Toyin Dawodu, Herndon, Virginia, USA.
20) South African Department of International Relations and Cooperation, Pretoria, Republic of South Africa
21) Ebunolu Adegoruwa,Esq, Ebunolu Adegoruwa Chambers, Lekki, Lagos State, Nigeria
22) Femi Gbajabiamila, Esq,Femi Gbajabiamila & Co, Broad Street, Lagos State, Nigeria
23) Chief Olusegun Obasanjo, African Leadership Forum Drive, Ota Idiroko, Ogun State, Nigeria
24) Senate President, Three Arms Zone, Abuja FCT, Nigeria
25) Asabe Shehu Yaradua Foundation, Abuja FCT, Nigeria
26) Murtala Muhammed Foundation, Ikoyi, Lagos State, Nigeria
27) South African President Jacob Zuma,Union Buildings, Pretoria, South Africa
28) General Ibrahim Babangida (rtd),Hilltop Mansion, Minna, Niger State, Nigeria
Disclaimer:

"The views/contents expressed in this article are the sole responsibility of

Engr. Rotimi Fabiyi

and do not necessarily reflect those of The Nigerian Voice. The Nigerian Voice will not be responsible or liable for any inaccurate or incorrect statements contained in this article."