Toning of Skin is Not a Problem..............Actress, Nkiru Silvanus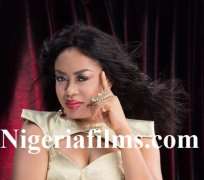 Comic actor, Hafiz Oyetoro popularly called Saka has become a household name in the country. From his distinct roles in movies, drama series and sitcoms, to his humorous advert campaigns for telecommunications companies.
According to Saka, "When growing up as a child, I used to dream of being a pilot, but the academic environment where I found myself did not encourage me going after being a Pilot. I guess because I was not really good in Mathematics, but very good in Physics. Our Science laboratory was like an empty shelf, what a correlation. So in my free periods, I joined a performing group called "Akewiebi Theatre Groups" based in Iseyin. In fact when I watched a TV series program in OGTV, the first year it was formed, that added flair to my quest for the entertainment field.
Also, the actor went further to say that the entertainment industry is now better compare to years back , he said " in the past it was very discouraging, both the industry and practitioners were not given due respect. The society see entertainers as never do well people, failures, and wayward people with no future ambition, Yet passion was the aim of the practitioners, the content, message and values then were more relevant, meaningful and moral centered in all ramification.
Presently, the technicality is improving, radio live shows and the incorporation of technology has made it more glamorous, commercial gains, more regulations are now experienced, but in terms of content and values there seems to be a decline in them as more emphasis is now being placed on financial gains than the content itself. Dedication was the focal thing at a time but reverse is the case now.
He further disclosed that "In future both audience and society will be selective as they are now raising eyebrows than before. I strongly believe that soonest values will be the most utmost thing in the industry. Recent research reveals that we are second to Hollywood in the world in terms of entertainment industry but I belief that we will reclaim that spot in future only when the industry develops in its content and gets enough support from the Government as we are aware that in Economies where Government invest in their entertainment industry end up ripping from them in future , he advised "