Amaechi's Activities, Selfish, Lack Moral Justification—PDP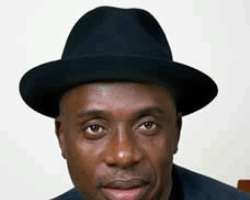 The Peoples Democratic Party, PDP, Rivers State Chapter says it has over the period observed and analyzed the series of actions and activities of Governor Rotimi Amaechi and the Rivers State Government and noticed that none of such undertakings is done in the interest of the people or genuinely intended for even development of the State.
The PDP emphasizes that, although painted to be people-driven, none of the latest political decisions and actions of Governor Amaechi is people-oriented or carried out in the interest of Rivers people,
particularly his defection to the All Progressives Congress, APC, and his conspicuous funding of the party's events and daily operations with Rivers Tax Payers Money.
The PDP recalls that the Governor did not consult the people before making such move, contrary to his earlier promise, but on daily bases, continues to expend huge financial resources of the State, pursuing his personal political ambition and those of his cronies in the APC.
The Party therefore urges the Governor to explain to Rivers people the justification for involving unsuspecting people in the APC programmes, when they knew nothing about his pact with APC leaders, his intention, as well as the activities of the party.
For us, we consider those persons used by Governor Amaechi as being politically blindfolded and fundamentally abused, as they are subjected to act against their wishes and aspirations, thereby abusing and denying them their Fundamental Rights of Expression and Freedom of Association.
It is in the light of the above therefore, that the PDP calls on Rivers people, to rise up to their rights and refuse to be further misled by Governor Amaechi who has an hidden agenda and the All Progressives Congress, APC.
Signed:
Jerry Needam
Special Adviser, on Media to
State PDP Chairman, Bro. Felix Obuah
Friday, April 11, 2014