MTN Nigeria And SAP Africa Join Forces To Boost Managed Mobility Services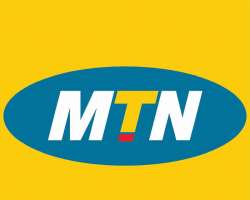 NIGERIA - 11 March 2014 - MTN Business Nigeria, the business-to-business arm of MTN Nigeria has recently chosen SAP as its technology partner to provide Managed Mobility Services to enterprise customers across various industries in Nigeria. MTN Nigeria provides cellular network access and ICT solutions to millions of Nigerians. It is also the largest subsidiary in the MTN Group - a multinational telecommunications group offering world-class cellular network access and business solutions to over 200 million subscribers in 22 countries across Africa and Middle East.
MTN Business Nigeria required a comprehensive technology solution that would offer a long-term mobility management strategy for an enterprise of any size. The solution needed to be deployed quickly and had to be simple for a company to adopt, as well as scalable to organisations of all sizes, different geographies and usage models.
'Our Managed Mobility Services are based upon a subscription model which converts the cost to the end customer from capital expenditure to operational expenditure. This allows MTN Business Nigeria to provide all the advantages of a best-in-class MMS solution to its enterprise customers.' said Babatunde Osho, Chief Enterprise Solutions Officer, MTN Nigeria. 'These advantages include minimal set-up, no dependence on in-house resources and infrastructure and deep capabilities for creating mobile apps, managing devices, applications, security, as well as mobile operations.'
Services made possible by SAP's industry-leading mobile platform
With the prevalence of BYOD (Bring Your Own Device) being driven largely by individuals, enterprises are having to deal with the cost and complexity of deploying multiple device management solutions. Supported by SAP, MTN's Managed Mobility Services will offer a single device management solution that will allow for the seamless management of security, access and policy implementation across multiple, heterogeneous device platforms.
MTN's Managed Mobility Services are built upon the SAP® Afaria® device and application management solution which enables MTN Nigeria to effortlessly manage all mobile devices as well as applications. SAP Afaria further delivers usage tracking, cost control features, enterprise-grade security controls, dual-use data segregation, connectivity management and life-cycle device management across the widest selection of mobile devices and PCs.
'This partnership with MTN is an exciting development for West Africa. Mobility is one of the hottest technology tickets helping drive Africa's growth' said Pfungwa Serima, CEO SAP Africa, 'With SAP Afaria, companies have access to an agile and scalable solution that grows with their business and helps lower long-term mobility costs. The myriad advantages derived from Advanced Data Synchronization are also offered, as mobile apps connect to any back-end database, allowing mobile line-of-business applications to run from anywhere on any kind of device.'
MTN Nigeria also uses the SAP Mobile Platform, the world's leading mobile enterprise application platform to develop applications for their MTN Managed Mobility Services solution. The platform includes simple tools for building enterprise-grade, device-agnostic mobile applications and supports major app development languages such as HTML5.