NCC, Operators @ War over Compensation for Poor QoS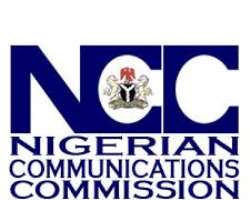 Nigerian Communications Commission (NCC) and GSM service providers are on a collision course over the combined N647.5million fine imposed on Airtel, Globacom and MTN for their poor quality of service provisioning for the month of January and demand for compensation by subscribers
NCC, the apex regulator of the telecom industry which represents the tripod upon which the industry stands: government, operator and consumer, has insisted that the money would go into government coffers, leaving the subscribers who lost relationships, businesses and money as a result of poor services with nothing.
Telecom services providers under the aegis of Association of Licensed Telecommunications Operators (ALTON) said the move was wrong and asked that the fine be distributed to subscribers who were affected by poor services provided.
Dr. Eugene Juwah, executive vice chairman, NCC, had argued that sanctioning of operators serve as deterrent for unaccepted behavior.
The NCC also said it would give necessary support to any consumer ready to prosecute any telecommunication operator in the country over poor services.
According to the commission, the prosecution of telecommunication service providers for poor services was another way to compel them to get their acts together in service delivery.
But Gbenga Adebayo, chairman, ALTON, argued that sanctioning operators by the way of fine and putting it into government coffers does not have any moral justification because the victims of poor quality of service are telecom subscribers.
He said that subscribers should be ones to be compensated with airtime or SMSes.
'Continue sanction does not and will not solve the problem. It is misplaced, not in good spirit of progress of the industry. We are operating a national network, that one operator has done well in certain element and the other three failed does not mean all is well. If you carry out a public vote on quality of service you will find out that all the operators have failed in terms of quality of service', Adebayo stated.
He decried the situation where NCC has taken no practical steps to address issues they have raised on solving poor quality of service.
'We have suggested peer review mechanism which is yet to be implemented, all we hear is 'go and improve quality of service' the ALTON chairman added.
Elsewhere, Deolu Ogunbanjo, president, National Association of Telecommunications Subscribers (NATCOMMS) said that survey carried out in 2012 on losses subscribers suffered as a result of poor quality of service, revealed that subscribers lost N730billion to poor quality of service.
He wondered why subscribers will be losing such amount of money instead of getting rebate operators will now pay fine to government coffers.
Ogunbanjo said that Nigerians subscribers have gone to court to challenge NCC's action and demanded that operators should not pay.
He noted that if operators go ahead and pay they will file another motion.
According to him, subscribers are not demanding for compensation but rebate since NCC has made it clear that operators can pay compensation on service interruption which is not the case in poor quality of service that is caused by network issues.
Nigeria CommunicationsWeek recalled that the NCC recently imposed fines in the total sum of N647.5 million on Airtel, Globacom and MTN Nigeria Ltd for failing to meet the KPIs, for quality of service in the month of January.
Consequently, the three companies were barred from selling SIM Cards with effect from March 1 to 31, 2014, and are also barred from all promotions in their networks until they improve on the failed KPIs for which they are sanctioned. Nigeria CommunicationsWeek