Indian Christians For Narendra Modi As PM In 2014 Poll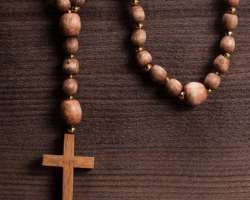 New Delhi, March 3, 2014: A nationwide preliminary sample survey by Christian organisations indicates that Christians have "no objection to Narendra Modi becoming the Prime Minister of India through legitimate democratic procedure."
"If a political party recognised by the Election Commission of India chooses Narendra Modi as the Prime Ministerial candidate, there is no reason why Christians will have any objection ". The Poor Christians Liberation Movement (PCLM), Forum of Indian Christians, and United Christian Democratic Forum (UCDF) stated this in a joint statement released in the national capital today.
The US Ambassador Nancy Powell's visit to Gujarat to personally meet Narendra Modi is an indication of US' government's "No objection" certificate. This must be an eye opening for the Christian community in India," R L Francis, Presdient of the PCLM and Advocate George Tomes of UCDF said in the press statement.
"Everybody is reconciling to the fact that Modi is a good leader and an able administrator. After Muslims, the Christians must recognize this fact," Joseph Anthony Gathia of Forum of Indian Christians said.
The Forum of Indian Christians, PCLM, and UCDF - wants to create better cordial relations between Hindus and Christians, the joint statement concluded.
R L Francis
Presdent-PCLM
Ph. 9810108046