Akwa Ibom State Is Setting The Pace For Uninterrupted Power Supply In Nigeria—Governor's Aide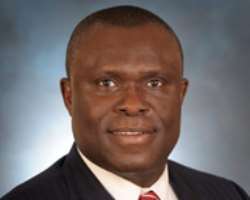 Governor Godswill Akpabio's holistic approach to the power supply situation maybe the path to follow nationally as the strategy seems to be working in Akwa Ibom state.
This statement was made by the Senior Special Assistant to the Governor on Power, Dr. Victor Udo recently while speaking with Journalists in Uyo.
Dr. Udo said "His Excellency is implementing 5 key strategies to ensure steady power supply across the entire state within the shortest possible time"
He said "the strategies include steady gas supply; sufficient electricity generation, transmission capacity enhancements, optimal operation of distribution assets and the establishment of utility competency in the state"
The Senior Special Assistant who has over 25 years experience in the United state's power sector, explained that "although the state government started with power generation by building Ibom power plant, it soon discovered that steady gas supply is needed to ensure steady generation"
He explained further that "the administration of Governor Akapbio provided enabling resources for private sector investors to establish a gas processing plant and a gas pipeline in the state, this gas infrastructure that will supply gas not only to Ibom power plant but other independent power plants and gas users within and outside the state"
Dr. Udo who holds a Master's degree in Electrical Engineering from Howard University said "in the area of generation, this administration has invested significant amount of money to install a 191MW capacity at Ibom power with plans for additional 500MW"
He added that "over the years the plant was not being properly operated so His Excellency appointed a new board that is now working to reposition the plant and the largest unit #3 is functioning and producing at 115MW under the supervision of the new board"
In the transmission component, the Senior Special Assistant said "although transmission remains a federal responsibility under the transmission Company of Nigeria (TCN), the administration of Governor Akapbio, invested in the construction of Ikot Abasi-Eket 132kV transmission line that was designed to evacuate Ibom Power output and also supported NDPHC to upgrade the Eket-Uyo-Itu 132kV line from 70MW to 160MW to evacuate more power generated"
He also mentioned that "the federal government is building two major transmission substations in Ikot Abasi and Ikot Ekpene and we are collaborating with federal government to implement other transmission projects in the state"
In the area of distribution, Dr. Udo, a PhD holder in Urban affairs and Public Policy from the University of Delaware said "it is usually a tradition for public office holders to neglect rural areas and concentrate developments in the urban centers but under Governor Godswill Akpabio, Akwa Ibom state's policy objective is to ensure simultaneous electrification of both urban and rural areas"
Buttressing his point he said "we have made significant investments by installing transformers in over 80 per cent of villages and communities in the state under our Ministry of Rural development linking every community in Akwa Ibom state to the National grid "
Speaking further he said "this administration's investment in the acquisition of PHEDC through 4-Power Consortium will ensure that the government's vision of steady power supply and sustainable development will be achieved because distribution assets will be more effectively managed and operated"
He however noted that "the four building blocks for power supply will not work without proper utilization and maintenance, therefore, His Excellency created the role of the Senior Special Assistant to focus exclusively on Akwa Ibom state's power sector"
The Senior Special Assistant said "under this role we are building power utility competency for the state through monitoring and intervention in power sector activities across the state. As part of our strategy, we hold monthly operational stakeholders meeting with gas suppliers, power generators, transmission company representatives, business managers in the distribution units and government representatives"
Dr. Udo who functioned in Senior Management positions at PEPCO Holdings (A Fortune 500 energy company) said that "the power sector of Akwa Ibom state and Nigeria as a whole requires urgent intellectual capacity building to ensure immediate and sustainable results"
He concluded by saying "in Akwa Ibom, we are already laying a solid foundation for sustainable development through steady power supply which is necessary for industrialization and the overall well being of the people"
"As Akwa Ibom goes, so will Nigeria go"