Office Of The SSA On Power Intervenes To Restore Power In Communities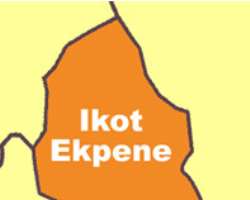 The steady power supply objective of Governor Godswill Akpabio was felt recently by some communities in Ikot Ekpene and Eket Senatorial districts.
Concerned residents in Ikot Ekpene town, Ikono park, Ibong road, Market road, Etokebe street, Abiakpo, Library Avenue and Ikot Udo Offiong reported multiple cases of vandalization and pleaded for government intervention.
In response, Engineer Itoro Udosen, the Engineer assigned to Ikot Ekpene Senatorial district, moved to ascertain the cause of the blackout and collaborated with power sector stakeholders in Ikot Ekepene Business unit to restore power to the affected communities.
The Councilor, Ward 5 Ikot Ekpene, Hon. Ubong Ekanem, expressed appreciation to the office of the SSA to the Governor on power for timely intervention and lauded the uncommon transformation strides of Governor Akpabio in the power sector.
In a related development, power supply has also been restored to residents of Davis Ekpo and Okon Dan streets in Abak after a defective 500kVA transformer "put the community in darkness for six months".
Succor came the way of the residents with the collaborative efforts of the SSA's office and PHEDC, Ikot Ekpene a new 500kVA transformer was installed in the community and power supply has since remained constant.
Pastor Etuk Okon and Hon. Christian Akpan residents who reported the incident expressed appreciation to the office of the SSA on power for the intervention that has restored the economic life of community.
Meanwhile the Village Head of Awa-Iman in Onna LGA in Akwa Ibom state, Chief Clement Johny and the Youth leader, Mr. Ekebo Thomas, have also expressed appreciation to the office of the Senior Special Assistant to the Governor on Power for timely intervention to restore power supply to Awa-Iman and the surrounding villages.
The Substation supplying electricity to Awa-Iman village had been abandoned by NDDC for about 4years but the timely intervention of the SSA's office and officials of the PHEDC ensured that power supply was restored to the village.