Nasarawa hires consultancy firm to boost IGR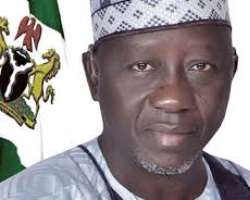 The Nasarawa State government has engaged a private consultancy firm to take census of business premises with a view to boost internal revenue generation in the state.
Commissioner for Commerce, Industry and Cooperative, Mr Emmanuel Brass-Yaji, stated this on Wednesday at an awareness campaign for business owners in Lafia.
He said registration of business premises would be captured in a central data base that would help to boost the state's internally generated revenue through proper collection of levies.
Brass-Yaji said the exercise would check leakages in the state's IGR, and also safeguard business owners against illegal taxes and levies.
President of Nasarawa Traders Association, Alhaji Shamasu Dantsoho, called on business owners to comply with government's directive in the interest of all.
The Project Manager of the consultancy firm, Abdulaziz Awojobi, said the exercise was backed by the Nasarawa State Business Premises Law 80 of 1999.
He said the registration would be done annually for new and existing business premises. NAN