Battle for soul of Ecobank intensifies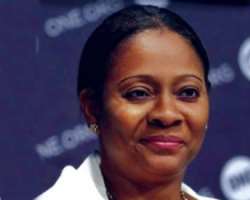 Perhaps for daring to write Nigeria's Securities and Exchange Commission (SEC), seeking a probe of the health status of the Ecobank Group and its cash-cow Nigerian subsidiary, indications emerged on Monday that top executives of Ecobank Transnational Incorporated plan to oust the Chief Executive, Thierry Tanoh, at next month's extraordinary general meeting in Lome, the Togolese capital.
Daily Independent had on Monday exclusively reported that Tanoh wrote the SEC Director-General, Arunma Oteh, particularly on the off balance sheet item of $165 million in the books of Ecobank Nigeria, as well as its merger with Hallmark Bank Plc.
This newspaper had also reported that Tanoh's recourse to SEC may not be unconnected with the fact that an attempt by him to cause the board to order a probe into the group's last public offering at a board meeting last December was largely resisted.
Bloomberg, on Monday reported that Tanoh may resign at an extraordinary shareholder meeting slated for March 3 to adopt a plan for recommendations on corporate governance made by Nigeria's SEC, quoting New-York based DaMina LLP as saying in an e-mailed note on Monday that four executives, led by Deputy Group CEO Albert Essien (all, or most of who were part of the offer under reference), wrote to interim Chairman, Andre Siaka, on February 11, requesting that Tanoh step down, citing internal e-mails.
Tanoh joined the Ecobank Group from the International Finance Corporation (IFC), replacing Arnold Ekpe, who retired last year.
The e-mail was signed by Essien and three other senior Ecobank managers: deputy group CEO and chief operating officer, Evelyne Tall Daouda; group executive director for domestic banking, Patrick Akinwuntan; and group executive director for operations and technology, Eddy Ogbogu.
However, the e-mail, reviewed by Reuters, did not specify any grievance against Tanoh, but alleges negative effects of long-running governance problems at the bank.
Under proposals before the EGM to shake up the bank's board, the four would all lose their seats.
Tanoh would be the only member of the executive committee to remain on the slimmed-down, seven-member interim board.
'Tanoh has no sensible option but to quickly resign,' Sebastian Spio-Garbrah, managing director at DaMina, a frontier-market risk adviser, told Bloomberg.
Mwambu Wanendeya, a spokesman for Ecobank, declined to comment by phone, just as Tanoh, Siaka and Essien did not immediately respond to e-mailed requests for comment, Bloomberg added.
SEC investigated Ecobank, which is listed on the three major exchanges in the West African sub-region (including Nigeria), after Laurence do Rego, the former group executive director of risk and finance, told the commission in August 2013.
She alleged that Tanoh and former Chairman, Kolapo Lawson, planned to sell assets below market value.
Do Rego said she was pressured to write off debts owed by a business headed by Lawson and manipulate the bank's results, an allegation denied by Lawson, who resigned in December, as well as Tanoh.
Next month's EGM also has on its agenda, passing a resolution on raising capital, reconstitution of the board and changes in articles of association regarding mergers and acquisitions.
Tanoh's departure would spur interest from investors, said Spio-Garbrah of DaMina.
'Hamstrung by a depressed capital markets valuation and recent governance issues, the pan-African bank may see activist funds and large private equity firms swoop in for equity stakes after Tanoh's exit,' he said.
The SEC review of Ecobank found 'inadequate transparency in the recruitment procedures and mechanisms for board members and executive staff,' the commission said on January 10, directing Ecobank to appoint a 'substantive' chairman and develop a one-year plan to address the governance issues.
The SEC is yet to publish a report on its inquiry, but issued a statement in January saying there was an absence of a clear vision and strategy at the bank, inadequate transparency in recruitment procedures and conflicts of interest.
It also cited weaknesses in the board's ability to manage its own activities, monitor management, evaluate performance and oversee ethical behavior.
ETI also hired Ernst & Young to do a governance audit, a report of which would likely be laid before the March 3 meeting.
All four are on a five-member Group Executive Committee that runs the bank and is led by Tanoh.
The committee members also sit on Ecobank Group's board, which currently has 12 members.
In a second e-mail in the chain, also reviewed by Reuters, Siaka forwarded Essien's email on February 13 to company secretary, Samuel Ayim, asking him to circulate it to the board.
A senior figure at the bank, who asked not to be identified, confirmed the authenticity of both emails.
Essien, Tall, Akinwuntan and Ogbogu declined to comment to Reuters on the matter, referring queries to the bank's communications department.
'I would want to reiterate that I will not comment on the Ecobank Group outside of the official channels,' Essien said.
The three-paragraph e-mail to Siaka said its signatories had engaged with the Group Chief Executive Officer (GCEO), Tanoh, and asked him to consider stepping down as a solution to an eight-month crisis at the bank.
The request was made before Tanoh and the board formalised its EGM resolutions, it said.
'We have indeed had several feedback sessions with the GCEO in relation to the state of the Bank and the negative impact that the long outstanding leadership and corporate governance issues have had on the business,' it said.
'We have contributed in building the Bank and wish to see it succeed. This will be possible if the situation comes to an end. We believe that the GCEO should now step down for the interest of the Institution,' the email said. Daily Independent