NCC encourages telecom operators to explore ITU opportunities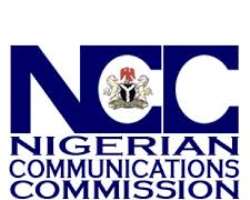 Abuja - The Nigerian Communication Commission (NCC) on Monday advised telecommunication operators in the country to partner with the International Telecommunication Union (ITU) to seek ways to improve technology in the industry.
Mr Tony Ojobo, the NCC spokesman gave the advice in Abuja.
Ojobo said that the ITU had a lot to offer telecom operators, particularly in the area of bringing them up to date with latest technologies that could make their businesses grow faster.
He said that by exploring the opportunities that ITU offered, the Nigerian telecom industry would be maximising the benefits of the 2013 ITU meeting held in Bangkok, Thailand.
'The meeting sought ways toward the promotion of technology, especially in the telecommunication industry and it is good for Nigerians to harness the opportunity.
'The access to opportunities related to Information and Communication Technology (ICT) is of great importance in a global context.
'It fosters growth and expansion of employment opportunities in the industry,'' he said.
Ojobo said that the Federal Government was going to provide fundamental avenues to support the companies in ensuring that there was improvement in their services. (NAN)