OPEC raising exports to highest since July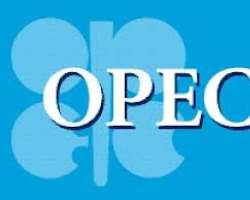 The Organization of Petroleum Exporting Countries will increase shipments this month to the highest level since late July to meet final winter demand from Asian refiners, according to Oil Movements.
OPEC, supplier of about 40 percent of the world's oil, will bolster sailings by 730,000 barrels a day, or 3.1 percent, to 24.2 million barrels a day in the four weeks to Feb. 22, the highest level since July 27, the researcher said today in a report. That compares with 23.47 million in the period to Jan. 25. The figures exclude two of OPEC's 12 members, Angola and Ecuador.
'There's a little uptick in westbound sailings, but it's mainly eastbound,' Oil Movements founder Roy Mason said by phone from Halifax, England. The increase was probably provided by Saudi Arabia, the group's biggest exporter, he said.
Global oil consumption surges during the northern hemisphere winter on demand for heating fuel, then tapers off toward the end of the first quarter as refiners conduct seasonal maintenance. Brent futures traded near $107 a barrel in London today after falling about 8 percent in the past year.
Exports from Iran, which secured some sanctions relief in a deal that took effect on Jan. 20, probably increased to 900,000 or 1 million barrels a day in January, from 880,000 barrels a day in December, according to preliminary estimates, Mason said. Restrictions on the insurance of Iranian cargoes are temporarily eased under the terms of an accord reached in November, which requires the country to curb nuclear research.
Middle Eastern exports will increase by 3.5 percent to 17.74 million barrels a day in the month to Feb. 22, compared with 17.14 million in the previous period, Oil Movements said. These figures include non-OPEC nations Oman and Yemen.
Crude on board tankers will rise by 3 percent to 495.59 million barrels through Feb. 22, from 481.23 million in the previous period, data from Oil Movements show. The researcher calculates volumes by tallying tanker bookings and excludes crude held on vessels for storage.
OPEC's members are Algeria, Angola, Ecuador, Iran, Iraq, Kuwait, Libya, Nigeria, Qatar, Saudi Arabia, the United Arab Emirates and Venezuela. The group will next meet on June 11 at its headquarters in Vienna.
Bloomberg